New bill in DE aimed at protecting students with disabilities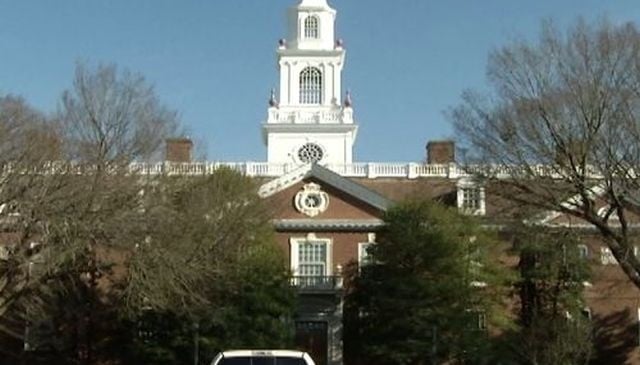 A new bill in Delaware could allow students with disabilities to learn in a way more in tune with his or her specific needs.
Delaware's Attorney General, Matt Denn, says the measure centers around meetings between parents and teachers, Individualized Education Programs (IEP), to discuss how to meet the needs of students with disabilities.
The meetings have to happen once a year, and recommendations have to be made to the U.S. Department of Education. However, Denn says, the meetings too often become adversarial and the recommendations decided upon are too broad.
According to the office of Attorney General Denn, the recommendations in the legislation are designed to:
1. Provide more detailed and helpful information to parents about their rights and resources in the IEP process;
2. Solicit the input of parents and children regarding the IEP process before IEP meetings occur;
3. Provide advance notice to parents and children of documents that will be discussed at IEP meetings;
4. Require the facilitation of parent councils to provide peer support for the parents of students with disabilities;
5. Ensure that teachers, staff, and contract employees do not suffer retaliation for offering their candid opinions during the IEP process;
6. Ensure that employment planning during the IEP process is consistent with Delaware's employment first policy;
7. Require a robust annual survey of parents and children to ensure that school districts and charter schools are adhering to state and federal law with respect to the IEP process;
8. Ensure that charter schools are attentive to their responsibilities and available resources with respect to students with disabilities;
9. Require that the Department of Education report to the General Assembly on the status of and possible alternatives to the IEP Plus computer system, which has been an impediment to the preparation of IEPs by teachers, staff, and contractors.
To view the report of the IEP task force, which made the recommendations for the legislation, visit Attorney General Denn's website.