Maine man arrested on rape charges in Georgetown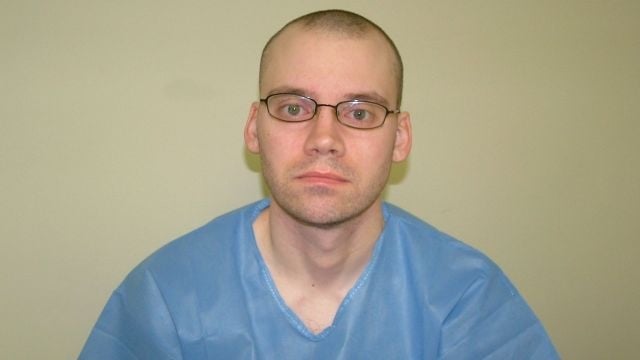 A Maine man is facing rape charges after he reportedly traveled to Georgetown to meet a teenage girl.
Georgetown Police say on Sunday around 8:15 AM, they were contacted by Delaware State Police about a 14-year-old girl, who was reported as a runaway. State Police said the girl was believed to be in a room at the Comfort Inn.
Georgetown PD Officers reportedly responded and found the 14-year-old in room 109, along with 34-year-old James Allen, of Maine. The girl, and Allen were both taken into custody at the motel. Police say inside the room, they found a life-like baby doll, a car seat, diapers, and other child care paraphernalia, and when questioned, Allen told Officers that they were seeing what it was like to have a baby.
While speaking with the Officers, they say the 14-year-old said that she met Allen on Facebook in 2014, and started an online relationship, before the date was set up about a week earlier. Police say during their time at the motel, Allen had sexual intercourse with the teen on January 30th, and 31st.
Allen was charged with 3 counts of rape 2nd degree, 2 counts of rape 4th degree, and 1 count of sexual solicitation of a child. He is being held at Sussex Correctional Institute on $230,000 cash bond. Police say Allen may also be facing federal charges, as he allegedly solicited the juvenile from his home in Maine.
Georgetown Police say they are working with police in Maine about possible evidence linking him to the juvenile at his residence in Maine. Police clarify that Allen didn't admit to any other victims, but they are still asking anyone who may recognize him from any contact, especially with children, to contact local police.