Local educator awarded "Teacher Who Makes A Difference"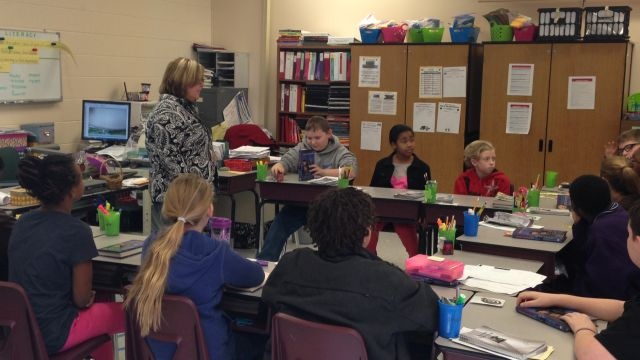 A Worcester County teacher got a pretty special surprise on Friday morning, when the 47 ABC News crew surprised her with a Teacher Who Makes A Difference award.
This monthly award from 47 ABC and Accurate Optical was awarded to Mrs. Deborah Ritz from Snow Hill Middle. Mrs. Ritz teaches 14 fifth-graders and was nominated by one of her students! She started teaching at Snow Hill Middle in 2001 and has over 27 years of experience.
"This is my 14th year here at Snow Hill, since 2001." Says Mrs. Ritz "My favorite part about teaching is the children and their enthusiasm for learning."
If you have someone in mind and would like to nominate a teacher, check out our "contests" section.