Life-saving law has little awareness in Maryland, advocates say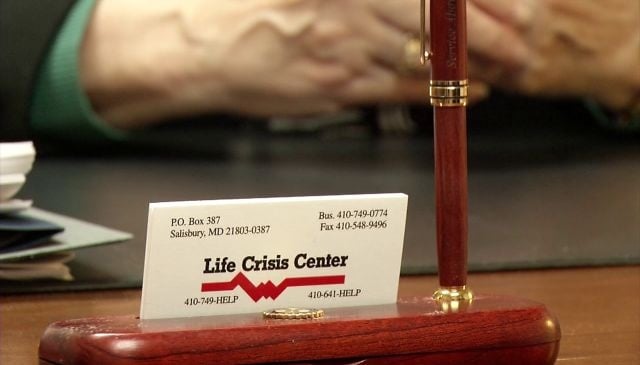 After a doctor's appointment, the insurance statements sent home often describe in detail the type of services received, including therapy sessions.
For someone in an abusive situation, that can be a huge problem.
"If you and your abuser share an insurance policy, then they can find out anything that you are being treated for," says Michele Hughes, executive director of Life Crisis Center in Wicomico County, Maryland. "That can be another trigger."
For that reason, Senate Bill 790, Conformity with the Health Insurance Portability and Accountability Act, was passed by the Maryland General Assembly in 2014. The law allows Marylanders to instruct insurance companies to forward all communications to an address of their choice.
The regulation was already in place under the Health Insurance Portability and Accountability Act (HIPAA), the federal law passed in 1996, which helps keep healthcare information confidential. Advocates of the measure argued that people did not realize a different forwarding address was an option.
However, the issue is, most still don't.
"We checked with our colleagues in the behavioral health field, we know there's not awareness," says Robin Elliott, spokesperson for Planned Parenthood of Maryland. "There were many women that told us they were not coming in or they were delaying care because they were afraid their insurance information would get sent home. People are not seeking mental health services which are the very thing they need when they're trying to get out of an abusive situation."
Elliott says Planned Parenthood is now working to spread the word. To start, they are simplifying the address-changing process with a form that is available online, and in the process of getting in the hands of both physicians and insurance companies. They have also developed a training program for other community health providers, private practitioners, and advocates, which they hope to implement with grant funding.
"We want it to be easy for people to find and use, to the consumers, to the provider community, so they know about it so we can save those lives."
Their main goal is to get help for victims in need, and to make sure providers who do help the victims, can also protect them.
"Abusers are very attuned to their victims and making sure that their victims don't tell anyone," says Hughes. "This is just another layer, this is a layer of protection."
To access the Request for Confidential Communications form, visit the Planned Parenthood website.