Life behind bars on Delmarva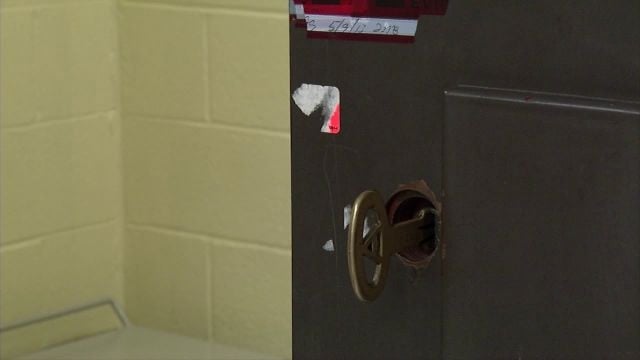 Diane Sawyer's special report titled "A Nation Of Women Behind Bars" airs on ABC Friday night. 47 ABC took a moment to examine some local police agencies and how the culture might differentiate between men and women detainees, specifically on Maryland's Eastern Shore.
At the Ocean City Police Department, it starts with who searches him or her during booking following an arrest.
According to Lindsay Richard of the Ocean City Police Department, only female officers search other female detainees following an arrest. If there are no women available, she says only then can a male search her with a witness.
"There can be legal issues that come up if a female prisoner ever does complain of inappropriate touching or anything like that if a male does it." Explains Richard.
Twelve male cells are housed at the department, with only four reserved for women. Typically, they're held in the 7.5 by 12 foot room for no more than 24 hours.
A standard cell has two beds, toilet, and a sink.
In terms of what's inside, it's not too different from a detention center. The center in Wicomico County holds 500 beds. We're told about 75 are reserved for women. Director George Kaloroumarkis says there are often housing challenges.
"The challenges when you are housing men are different than the challenges of when you are housing women." Says Kaloroumarkis.
But Kaloroumarkis, says no matter the challenge the punishments are the same for both genders. There's a potential for a hearing along sanctions.
He says one program proven to be effective is anger management.
A study released on Tuesday shows two cities on the peninsula, Cambridge and Salisbury, have incarceration rates that are more than double the Maryland statewide average.