Crash on Sixty Foot Road raises more concerns for drivers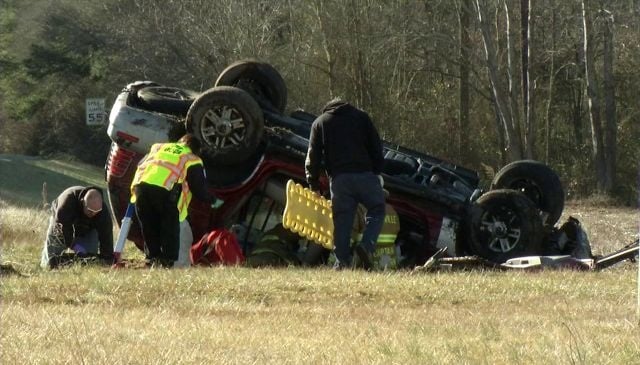 A crash at what is known as a troublesome intersection in Pittsville is now raising concerns about driver safety.
47 ABC stopped at the scene of an overturned vehicle at the intersection of Sixty Foot Road and Route 50 in Pittsville.
According to first responders at the scene, the woman pulled out of this vehicle was conscious, but Maryland State Police will not confirm any details of the crash at this time.
Tad Farlow, with the Pittsville Volunteer Fire Company, says there have been more than 120 incidents since 2001, some of them fatal, at that same intersection.
"It's because people don't stop and slow down, and it's because the intersection is in a very busy area," says Farlow. "People don't realize how fast the approaching traffic is coming, there's a blind spot created by the vehicle the way the intersection is pointed."
The intersection is also where Deputy State's Attorney Sam Vincent lost his life in a 2010 accident.
Farlow says they have had multiple meetings with the State Highway Administration and the county about improving the intersection. In the meantime, they are urging all drivers to stay alert when passing through the area.