$19k bracelet stolen with apparent fraudulent check in Rehoboth, one wanted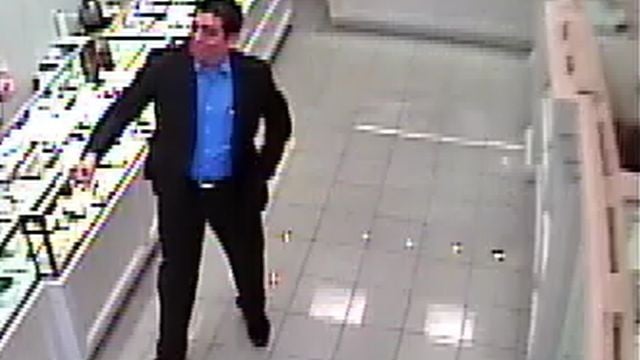 Police are looking for information, after a man apparently passed a bad check at a local jewelry store, getting away with more than $19,000 in goods.
Rehoboth Beach Police say on February 14th, around 2:45 PM, a man, pictured above, walked into Khalsa Jewelers on Rehoboth Avenue, and paid for a $19,800 14kt gold diamond bracelet, with a check. The suspect apparently left with the bracelet, before the store found that the bank account attached to the check, had been closed and the phone number disconnected.
Police say they are now looking for the suspect, described as a white male in his 50's, with dark hair, glasses, last seen wearing a dark colored business suit, and blue button down shirt, in connection to the fraudulent check. While the suspect was at the store, he reportedly mentioned several times about buying real estate locally, opening a business, and that he was possibly from the District of Columbia area.
Anyone with information about this incident is asked to contact Det. Tyler Whitman at the Rehoboth Beach Police Department at 302-227-2577 or Crime Stoppers at 1-800-TIP-3333.