Police connect two to 52 appliance thefts in Delaware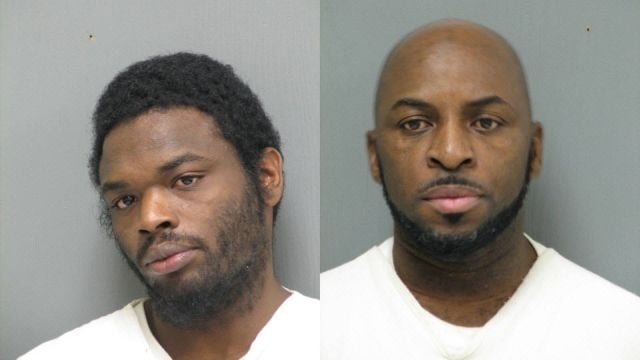 Authorities in Camden say they have arrested two men, in connection to a slew of appliance thefts in the area.
Delaware State Police say in early December 2014, they started an investigation, after a Trooper on patrol noticed a slowly moving white van in development of the Ponds of Willow Grove, where there were several new homes under construction. Police were aware of several thefts in the area from construction sites, and attempted to stop the van.
According to the report, at this point, two occupants fled from the vehicle on foot, into a wooded area and retention pond. Troopers say with help from a State Police K9, the two suspects, 27-year-old Kevin Trotter, of Dover, and 48-year-old Nathaniel Gibbs, of Lincoln, were apprehended, and brought into Troop 3, where interviews were conducted.
Police say while speaking with the suspects about their suspicious activity, a burglary was called into 911, from Chanticleer Circle in the Ponds of Willow Grove. A construction company reported the burglary, saying sometime overnight, someone had broken into the under construction home, and moved appliances from the kitchen into the garage in an attempt to steal the items. Police say they found that the two suspects had conspired with each other to steal the appliances from the home.
Trotter and Gibbs were each charged with burglary 2nd degree, two counts of possession of burglar tools, attempted theft, conspiracy 2nd degree, criminal mischief, and resisting arrest. They were both then ordered to be held at Sussex Correctional Institution on $10,450 and $9,800 bonds.
As Detectives further looked into the incident, they say they were able to link Trotter and Gibbs to 52 more incidents of appliance thefts from under construction or renovation homes, that had happened in both Kent and Sussex Counties. The two were then additionally charged with 161 offenses, including burglary, theft, and criminal mischief.
Trotter and Gibbs are now being held at SCI on $181,500 secured and $321,200 secured bond, respectively, on the new charges.