O'Malley raises $191k for political action committee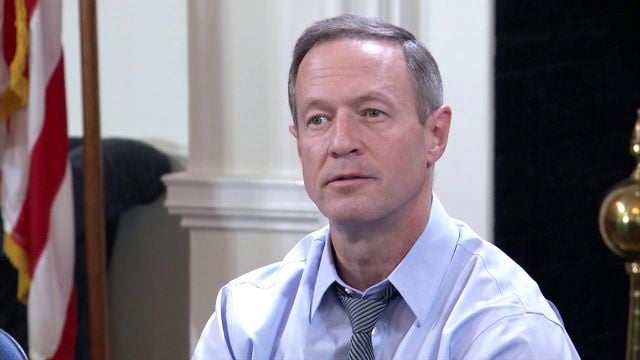 Former Maryland Gov. Martin O'Malley, who is considering a presidential run, has released his latest fundraising report for his political action committee.
The report released Saturday shows he raised more than $191,000 from Nov. 25 to Dec. 31 in a federal account and a non-federal account combined.
O'Malley, a Democrat, is reporting he has nearly $905,000 cash on hand in the two accounts combined.
O'Malley, who was term-limited, left office on Jan. 21 after serving two terms as governor. He told reporters shortly before leaving office he plans to give talks around the country as he considers running for president in 2016.
(Copyright 2015 The Associated Press. All rights reserved. This material may not be published, broadcast, rewritten or redistributed.)