O'Malley Executive Order for zero waste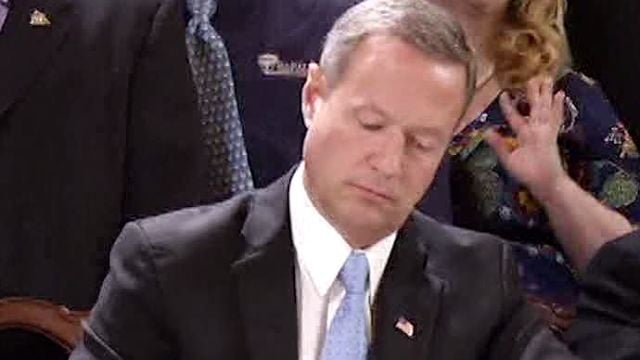 Governor O'Mally has issued an Executive Order aimed at a Zero Waste Future for Maryland. The outgoing governor sets guidelines for Maryland residents and businesses, including higher recycling and compost goals, a reduction of landfill use, and the protection of public health and the environment, all while boosting local economies.
     The guidelines are all part of building an environmentally sustainable future for Marylanders. The Executive Order outlined how Marylanders can help drive innovation in achieving waste reduction goals.
     "While we know that climate change is real, and Maryland is vulnerable, we also know that we can take steps to ensure the sustainability of our Maryland communities and our environment," said Governor O'Malley.
     The Executive Order states:
· Maryland shall endeavor to ensure that all waste generated in the State is increasingly reduced and reused rather than discarded in a manner adversely impact our health and environment.
· Maryland shall have a goal of 85 percent waste diversion and 80 recycling by 2040. To ensure progress toward these statewide goals, State government shall have a mandatory recycling rate of 65 percent by 2020 and shall divert at least 60 percent of its organic waste through recycling, composting or anaerobic digestion by 2020.
· MDE will create a source reduction checklist to track and encourage waste reduction.  Additionally, in accordance with Maryland's Green Purchasing Guidelines, State government shall consider source reduction in procurement, including by avoiding unnecessary packaging and returning reusable packaging to vendors.
· Except for permit applications submitted to the Maryland Department of the Environment (MDE) before January 19, 2015, the Department will not issue a permit for any new municipal or land clearing debris landfill capacity in the State.
· MDE will provide local governments with information on alternatives to landfilling.
     The Executive Order is effective immediately. Governor-elect Larry Hogan will take over for O'Malley next Wednesday.