January Thaw in Store for Delmarva?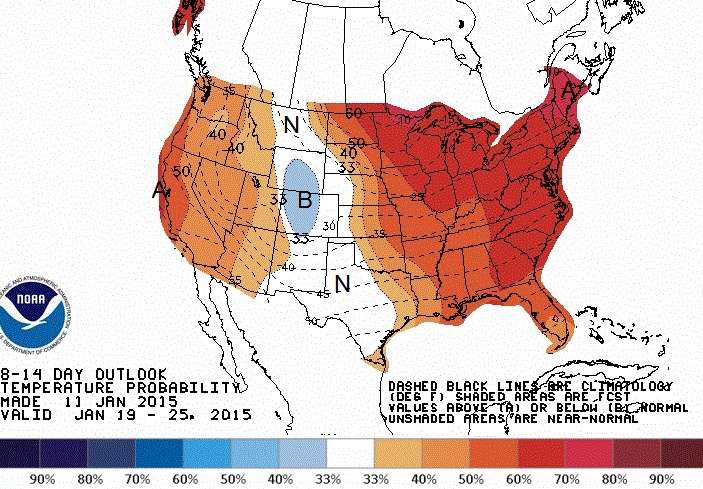 Well this winter sure has been a disappointment for many snow lovers. Last year at this time Salisbury already recorded 4 inches of snow. So far this year, there has only been a trace of snow. And it appears that there is more bad news for snow lovers out there; a bit of a January thaw looks likely.
According to the Climate Prediction Center (CPC), the next 8-14 days will end up being above average in terms of temperatures. The many tools we use to forecast the long range are pointing towards a warmer next few weeks. This outlook takes us to around January 25th.
One thing to remember is just because it's expected to be warmer than normal on average, it doesn't mean there won't be any wintry precipitation or cold shots. The next couple of days will actually be well below average and then a bigger warm up looks to start this upcoming weekend and into next week. But even that warm up doesn't look too dramatic. Above average doesn't mean really warm. Highs will likely be in the 50s, some days warmer and some colder.
There are some signs that another arctic front will bring colder temperatures by the very end of January and into February, but stay tuned because those details have yet to be worked out.
So if you love the cold and snow, hold on a little longer. We still have February and March to get through.