Governor Jack Markell releases FY2016 Operating Budget recommendation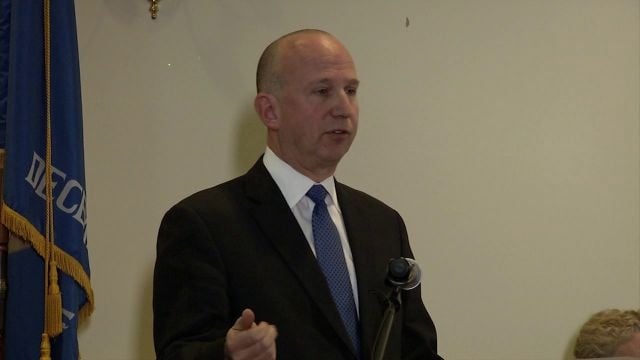 The state of Delaware may have more money to work with in the coming year, if Governor Jack Markell's budget proposal for 2016 gets approved.
Markell announced his recommended budget proposal on Thursday, which yields about 3.9 billion dollars. This is a 2.4% increase over the current year's budget, but Governor Markell explains tough choices were made in terms of how the money would be appropriated.
"The thing that makes putting together the most challenging is that available revenues are quite limited." He says. "There are so many competing demands on the money, we have to make difficult choices."
According to Governor Markell, his strategy involves investing in priorities. One of the priorities highlighted on Thursday, includes stronger schools. To meet the demands of increased enrollment in public schools, he has proposed over 15-million dollars for 186 new teacher units. Plus, nine-million dollars for salary-step increases for school employees.
To help balance the budget, one of his suggestions was to cut millions in property tax subsidies for senior citizens. Currently, the state pays 500 dollars of senior citizens' property taxes. Deputy Secretary of Finance David Gregor says if this recommendation is adopted, property taxes for senior citizens could go up by as much as 250 dollars.
"After seven years of budget cuts, it was time to look at this." Says Gregor. "It's something where the costs are high and growing and you need to address it."
Gregor explains every state is aging faster. The trend in Delaware shows the number of senior citizens in the state has been on a steady increase every year. Officials predict over a quarter of the Delaware population will be senior citizens by 2035.
Governor Markell also announced his plan to divert 40 million dollars intended for transportation and infrastructure projects to pay for operational needs.
He also stressed the importance of investing in more treatment opportunities to combat substance abuse