Giant recalls batch of veggie bean burgers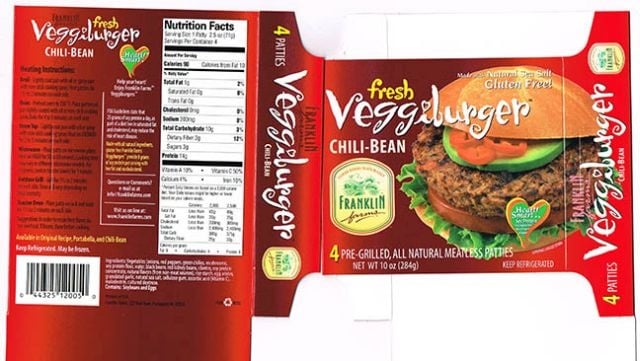 A batch of veggie burgers sold at a local grocery chain, has been pulled from shelves. Giant Food says Franklin Farms has recalled their Chili-Bean Veggiburger because of an undeclared allergen.
The following product is included in this recall:
Franklin Farms Chili-Bean Veggiburger, 10 oz., 4 count package, UPC 44325120050, with Use/Freeze by dates of 1/25/2015 to 03/01/2015
Anyone who purchased the product is asked to throw away any unused portion, and bring your purchase receipt to your local store for a full refund. Officials say the burgers may contain peanuts, which is not listed on the ingredient list. Giant says they haven't received any illness reports to date. The product is apparently safe to consume, if you do not have a peanut allergy.
For more information, contact Franklin Farms at 973-808-1540, or Giant Food Customer Service at 888-469-4426.