Freezing Fog on Delmarva: What is it?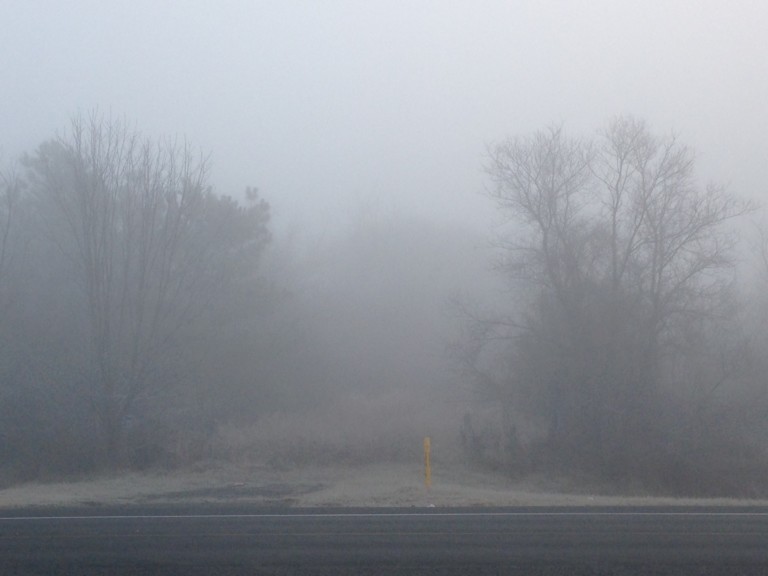 Parts of Delmarva woke up to some freezing fog this morning. It's a phenomenon that doesn't occur often here on the shore, but it did today. So what is freezing fog?
Freezing fog is simply regular fog that freezes on whatever it touches. And regular fog is simply a cloud at the surface full of moisture.
Fog started to form around 3am and became dense quickly, especially in Dorchester, Wicomico, and Worcester counties where visibility got down to a quarter mile or less. Numerous schools called in with delays due to the fog and patchy icy spots. The picture above is from Fruitland this morning showing the dense fog. Temperatures were at or just below the freezing mark all morning and that's why the fog froze.
With a cold air mass in place and because Delmarva is so close to water sources, that helped add extra moisture that formed into fog. The fog began to freeze on cars, grass, trees, and even on some roads. If temperatures were just a little colder, it could have caused even more problems. Freezing fog can sometimes do the same damage that light freezing rain and drizzle can do.