Eight arrested after drug investigation in Seaford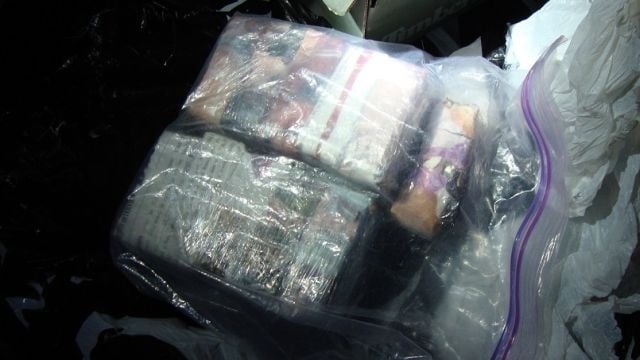 A four month long investigation into the sale of illegal drugs from a Seaford home, has wrapped up with eight arrests, according to authorities.
Delaware State Police say on Monday, Detectives from Sussex County Drug Task Force, along with the Governor's Task Force and Special Operations Response Team searched a home on Coyote Road, around 7:40 PM. Once on scene, Troopers say they found numerous people, and took them into custody without incident.
They then apparently searched the home, and say they found 3560 bags of heroin with a total weight of 53.4 grams, 439.8 grams of marijuana, 54 Oxycodone pills, over $5,300 in suspected drug proceeds, a .40 caliber Glock pistol, and other drug paraphernalia.
Charged after the search were 24-year-old James Marks, 20-year-old Devon Morris, 22-year-old Ryan Whitfield, 41-year-old Lisa Lauer, 24-year-old Justin Cannon, and 39-year-old Toja Ricketts, all of Seaford. Also arrested were 24-year-old Carl Stallings, of Lewes, and 29-year-old Orrin Johnson, of Bridgeville.
Marks, Stallings, Morris, Whitfield, Lauer, and Cannon were all charged with possession with intent to distribute, possession of heroin, possession with intent to deliver marijuana, conspiracy 2nd degree, and two counts of possession of drug paraphernalia. Lauer and Whitfield were additionally charged with maintaining a drug property. Whitfield was also charged with possession of a firearm by a person prohibited.
Marks, Stallings, Morris, Whitfield, and Cannon are all being held at Sussex Correctional Institution on bond, while Lauer is being held at Delores J. Baylor Women's Correctional Institution.
Johnson was charged with possession with intent to deliver oxycodone, and released after posting bond, while Ricketts was charged with possession of a controlled substance – oxycodone, and released on bond.