Culver tours West Salisbury Elementary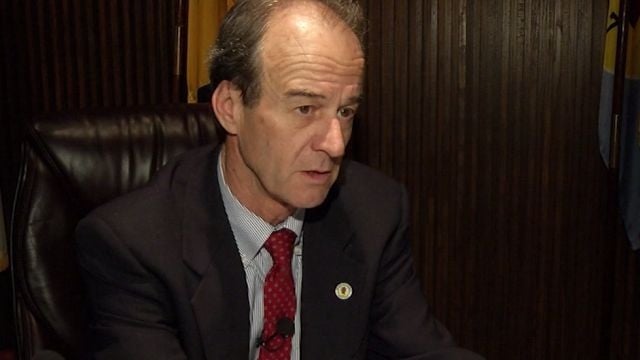 Wicomico County Executive Bob Culver toured West Salisbury Elemetary for the third time on Saturday. The purpose of the Saturday tour was to conduct a detailed assessment of the condition of the facility and the options for renovation, after the school was lifted from the bond bill.
Also touring the school were West Salisbury Principal Melva Wright, Director of Administration, Wayne Strausburg and Assistant Director Sharon Morris from the Executive's office; Ed Heatwole, Professional Engineer and a member of his transition team; Dr. John Frederickson, Superintendent of Wicomico County Public Schools; representatives and members of the Board of Education; community members with expertise in construction, electrical, roofing and building maintenance; community activist Mike Dunn; and Wicomico County Council President John Cannon and Council members Ernie Davis, John Hall, Joe Holloway and Marc Kilmer.  Council member Larry Dodd and Council Vice-President and member of the Wicomico County Board of Education Building Commission Matt Holloway did not attend.
"I believe our tour was very informative and productive" Culver said.  
"While we wait for final input from the experts, my sense is they believe that renovations are possible at a great cost savings to the taxpayers.  One long term County employee commented that this was the first time in memory that a tour like this had been held and thought it was a great idea," he said.  
"While I was very pleased to hear that, it seems like common sense to me that steps like this should be taken before the taxpayers are committed to building new schools."
For more information, contact the Wicomico County Executive's office at 410-548-4801.