Wind and the New Year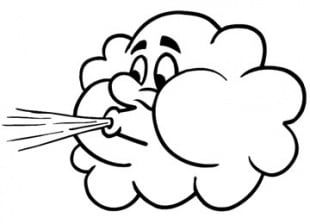 2015 is right around the corner. Here are some New Years superstitions around the world that have to do with the weather! There aren't any supporting facts, but this is still all in fun. Some people believe that the wind conditions of New Year's Day will be able to predict what the weather will be like for the rest of the year.
On New Year's Eve, one superstition says light winds will indicate a dry summer. On the other hand, a rainy summer lies ahead if there are breezy conditions outside. Another superstition says flooding will occur if January 1st has violent winds.
Wind direction too plays a role in these superstitions. A northerly wind dictates a year of bad weather while an easterly wind brings famine and catastrophic events. Westerly winds are said to bring endless supplies of milk and fish but a death to a loved one. Last but not least, a joyful and prosperous year will be expected, if there is no wind at all.
Happy New Year!