Wi-Hi Boys Blaze Past Decatur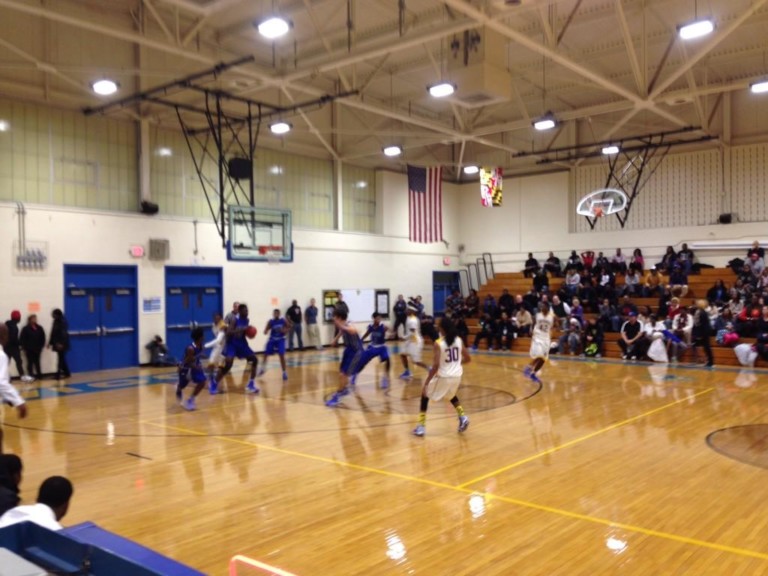 SALISBURY, Md.- The Wicomico High School boys basketball team cruised to their third victory of the season, defeating previously undefeated Stephen Decatur 80-58, in front of their home crowd in the "WallerDome" in Salisbury.
The Indians got off to a slow start, thanks to some pressure by Decatur. The Seahawks made the first quarter a grind, only allowing 4 field goals in the first eight minutes. After the first the game was tied 12-12.
In the second quarter, things started to pick up for the Indians. Junior Stephen Decatur transfer point guard Torrey Brittingham and senior forward Trevell Jones led the way for the Tribe with eight points apiece. After being tied at the end of one, Wi-Hi took a 40-28 lead into the half.
"It was a little awkward in the beginning." "At first I wanted to kind of just, go off, but I knew that wasn't the best thing for our team, so we had to just calm down, and after that the lead just took off," said Brittingham, in his first game against his former team.
For Wi-Hi, Brittingham and Trevell Jones put up a team high 19 points a piece, Jones added 12 rebounds for another double-double on the young season. Nelson Brown almost had a triple-double recording 11 points, 9 rebounds, and 6 steals, while Jordan Brittingham put up 10 points and 5 steals for the Indians.
For Decatur, Kevin Land posted a game-high 21 points while Keyon Eley added 18 for the Seahawks. Decatur hosts Easton Monday in a rematch of last year's Bayside Championship game. Wi-Hi will host Crisfield on Tuesday.