UPDATE: New charges for church arson suspects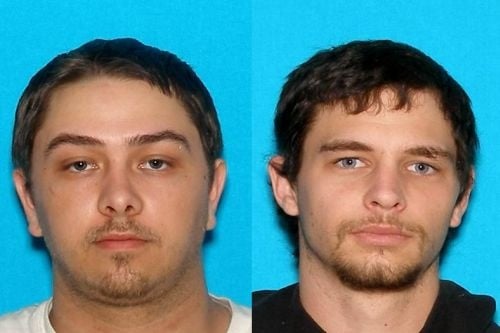 Two men who were arrested in connection to three church arsons in Felton, have been additionally charged.
Delaware State Police say they have brought additional charges against 26-year-old Alex Harrington Jr., and 25-year-old Joseph Skochelak, who were linked to fires that damaged the Healing Hands Christian Church, Manship Chapel, and the Laws Mennonite Church on December 2nd. The two were charged with arson, and other related offenses for the three incidents.
State Police say they have now also linked the two, to an additional church crime. At some point overnight, between December 1st and 2nd, Investigators have found the two also broke the back window of the St. James AME Church on Andrews Lake Road, in Frederica. According to the report, once inside, they put ceremonial garments and robes, near the alter, and then fled with a metal box full of papers that had no value.
Harrington and Skochelak were each charged with burglary 3rd degree, conspiracy 2nd degree, theft under $1,500, and criminal mischief. Both were given additional $6,100 cash bond for the additional charges.