Protests Continue In Salisbury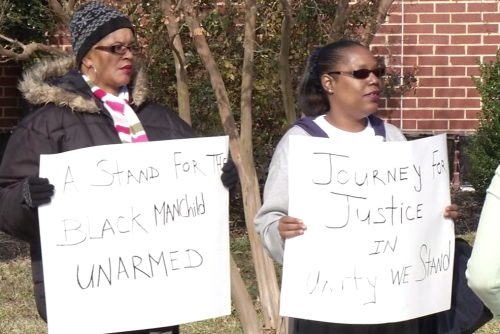 Demonstrations protesting the criminal justice system in the wake of non-indictments for two police officers were happening all over the country Saturday, including in Salisbury.
The African-American Concerned Men Organization answered the national call for justice today as they marched from the Salisbury Mayor's office to the Police Department.     
The protestors tell 47ABC that although they were a small group Saturday, their mission is not.
They want the conversation about what they call recent injustices with police departments nationwide, to stop. In Salisbury, they want a more open dialogue with the police department, hoping to ease some of the tension between police and the community.
Lamarr Brown, one of the organizers of the march says, "We want to be able to allow law enforcement to enforce the laws, but not to unjustifiably target black people."
The organization says it's time to take a stand on a united front. They plan to keep holding demonstrations until the police department addresses the issues and considers options for improvement. One example they provide for improvement is creating a civilian review board.