Parkside Boys Basketball Hold Off Washington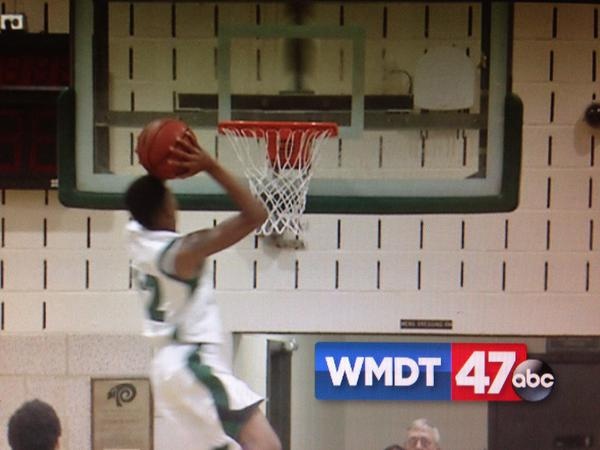 The Parkside boys basketball team continues to impress to open up the year as they picked up a monster win, defeating Washington 100-90 Thursday night. The win improves the Rams to 3-0 on the year, while the loss drops Washington to 2-1.
The Rams found themselves in a battle early on with neither team being able to grab much of a lead. Washington's full court press created several turnovers for easy baskets, but once the Rams were able to break it, they were the ones getting quick scores. The second quarter was a different story though as the Rams exploded offensively and would take a 47-31 lead into the locker room.
The Jaguars would respond in the second half though. Led by Shakur Cottman, Kamryn Somers and marc Jones, Washington would cut the lead all the way down to just one. But that's when the Rams would show their resolve. Dajour Diggs would break the press several times and find Colen Gaynor for three straight dunks to seal the win. Gaynor finished with 23 points to go along with his 12 rebounds, while Diggs finished with 23 points as well on his way to narrowly missing a triple double, racking up 15 assists, 9 rebounds and 4 steals. Juwan Williams lead the way for Parkside, finishing with 27 points, 13 rebounds, and five assists. Gary Briddell also had a big night, finishing with 15 points, 11 rebounds and 9 assists. 
Parkside returns to action next Tuesday when they travel to take on Snow Hill, while Washington returns to the court Monday to host James M. Bennett