NASA Investigates Environmental Impact Of Failed Launch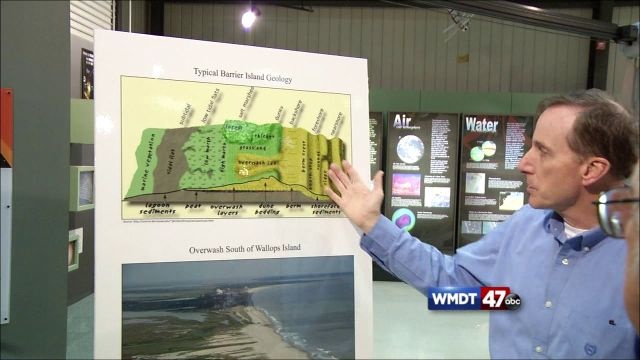 Tuesday marks seven weeks since the failed Antares launch from Wallops Island, Virginia, and researchers are busy investigating exactly what went wrong along with the environmental impact of the failed launch.
Orbital Sciences is primarily leading the investigation behind the failed Antares launch, but researchers at the Wallops Island Flight Facility are focused on safety measures and the possible environmental impacts resulting from the failed launch.
TJ Meyer is the Associate Division Chief for the Medical & Environmental Management Division at the Wallops Island Flight Facility.
"We located only perchlorate and diesel rain organics or RP-1contingents." Says Meyer.
Four days after the explosion, NASA's Medical and Environmental Management Division team scoured the hazard area. With the apparent oversight handled by the Environmental Protection Agency and the Virginia Department of Environmental Quality, the Incident Response team reportedly found samples of RP-1 and perchlorate in soil and nearby waters, especially in the crater left behind by the explosion.
RP-1 is a refined kerosene fuel used in "Stage 1" of the launch. According to Meyer, it's typically about 60 seconds. Perchlorate is the main fuel used for the actual flight path.
We're told the team's first step was scraping soil near the 50-foot wide and 10-foot deep crater. The second was to pumping as much water out of the crater. Meyer tells us to they've pumped the crater dry seven times.
"It's hard to say what the long term effects would be out there. We've never had this thing before, but we wanted to get back in the area and that best to do was to remove these things as much as possible." Explained Meyer.
According to the FDA, perchlorate, in high doses, can affect thyroid functions in humans.
Researchers with NASA say the contamination will not reach the public through drinking water. They admit it's difficult to predict *long term* how the failed launch would impact the environment or wildlife.
The team continues to emphasize the positive, specifically that no one was hurt during the explosion. They attribute it to preparation and the hazard zones, set up about a month and a half prior to the flight.
Sarah Daughtery is Test Director at NASA and explained to 47 ABC that while the Orbital Team is overseeing the investigation regarding to rocket, the main responsibilities of the NASA Wallops Island Flight Facility are the environmental impact and safety.
 "We know that no one was injured or reports of anything, so we're confident that what we did was keeping the public safe." Says Daugherty.
Researchers tell us there were no hazardous impacts found during air sampling. They say the next step is to focus on how to actually restore the hazard area impacted by the launch.
To read the full report, click here.