Milford home spreads holiday cheer again, with 100+ trees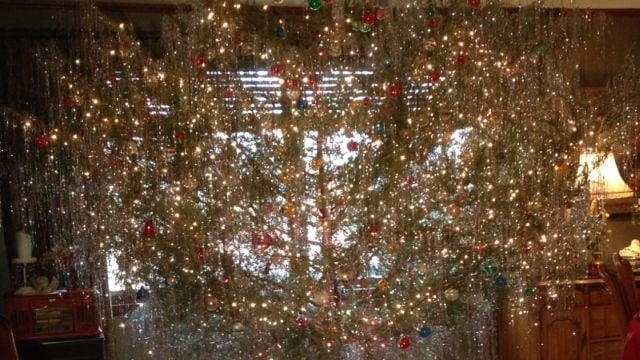 It's the time of the year for crazy lights, holiday decorations, and the Christmas tree.
However, one Milford home, takes that to an entirely different level.
"I've always done Christmas big, my family always did a tree growing up, the lights and the party and everything, it kind of just continued on and now I have the time and the space to do it," says Bonnie McCann. "It's gotten bigger and bigger."
From the outside, it looks like your simple outdoor Christmas decorations. However, the inside could bring a smile to the face of the even the most miserable Scrooge.
On a year she's referring to as a "lighter" load, Bonnie McCann still decked her home out in just over 100 Christmas trees, some full-size, and some tiny, hiding on tabletops throughout her home.
"This took about three weeks, so it wasn't too bad, the other times it's a good month or more."
McCann gives each room a different theme, including a captain's room with ocean-colors and "under the sea" additions, along with a peacock room with an array of purple and green colors. This year, for the first time, she chopped down a cedar tree from the front yard and decked it out in tinsel.
"It's just wispy and angel-like so that turned out pretty cool," says McCann. "Some themes will come back, ometimes I'll just change them up and add something different using the same colored balls, that kind of thing. I've done a lot of color combinations this year versus just a strict theme."
After hours of work, McCann does not ask for anything in return. Instead, she is collecting canned foods for the Delaware Food Bank, and opening her home to family, friends, neighbors, and anyone who needs a little extra cheer this holiday season.
"I've had people that have come in that might have lost loved ones or maybe their spouse is deployed. They breathe a little deeper and have a smile and say ok, I can do this now. That's pretty cool."