Gansler argues MD can't carry out death sentences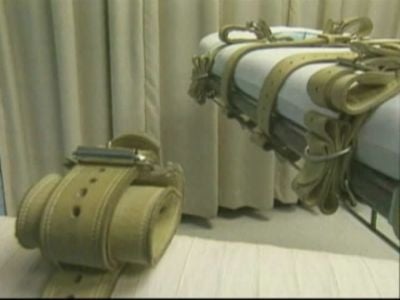 ANNAPOLIS, Md. (AP) – Maryland Attorney General Doug Gansler says the state has lost the ability to carry out a death sentence, even against a death row inmate who was sentenced before the state banned capital punishment last year.
    
Gansler argued before a three-judge panel in the Maryland Court of Special Appeals on Monday that death-row inmate Jody Lee Miles should be re-sentenced to life without possibility of parole.
    
Maryland has four death-row inmates who were sentenced before last year's repeal.
    
Gansler says that in banning capital punishment, lawmakers also repealed part of the law that enabled a state agency to introduce new lethal injection protocols. Gansler says that means there is no way to comply with a 2006 court ruling that executions can't happen until protocols are approved by a legislative panel.
 
(Copyright 2014 The Associated Press. All rights reserved. This material may not be published, broadcast, rewritten or redistributed.)