Felton man arrested on concealed weapons charges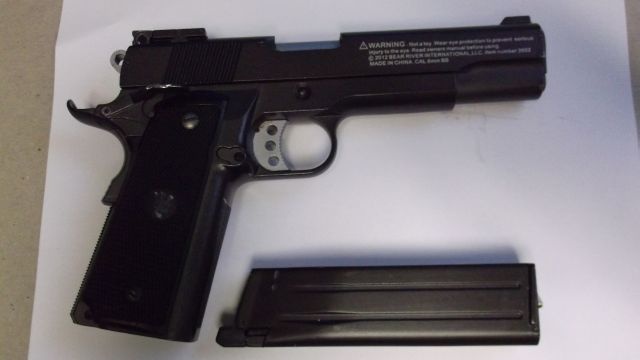 A Felton man was arrested on Monday, after he reportedly had a gun in a local motel parking lot.
On December 29th, The City of Milford Police Department says they responded to the Travelers Inn, for reports of a man in a vehicle with a handgun.
According to the report, Officers found 27-year-old Jeremiah Stevenson, and during their conversation, a black handgun fell from his waistband. Stevenson was arrested on the spot, and charged with carrying a concealed deadly weapon.
Upon further investigation Police say they found that the handgun was a replica 1911 .45 Caliber 6mm BB gun. Stevenson was arrested on unsecured bond, pending a future court appearance.