Edwin Fletcher sentenced to 30 years for assault of three officers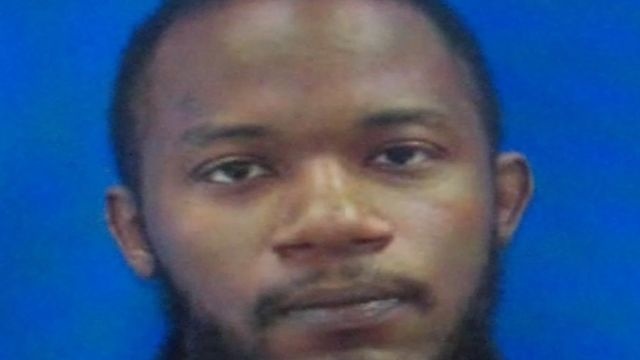 The man accused of driving on top of a police car and striking three officers back in  April was sentenced to 30 years in prison today.
Edwin Fletcher, 31, entered an Alford Plea on three first-degree assault charges. He was facing attempted murder, among other charges, but they were null processed because of the plea agreement.
The incident happened back in April, when undercover officers tracked Fletcher, wanted on felony drug charges, to downtown Salisbury. Once surrounded, Fletcher drove straight into a Maryland State Police car. Two troopers and a Sheriff's deputy were sent to PRMC, with one trooper and the deputy sustaining injuries. Fletcher fled and was later arrested in Delaware.
According to the Defense Attorney, Staci Pipkin, Fletcher never wanted to injure anyone, he was just scared. She said Fletcher maintained that he was ducked down trying to get away, which may explain why his vehicle drove on top of the trooper's car.
Pipkin argued police fired roughly 21 rounds into his vehicle, 14 of which hit the car, so if he was not ducking, he would have likely been shot.
However, Wicomico County Deputy State's Attorney, Ella Disharoon, said that Fletcher is not the only one that could have been killed. The troopers began to fire because they thought the crash killed the deputy inside.
Instead, he reportedly suffered from back and shoulder injuries, and faces surgery. The other trooper suffered a knee injury.
Judge Kathleen Beckstead called the outcome a "miracle," and she said despite how Fletcher has cooperated, she found it disturbing that he risked so much to get away.
It's an outcome that Wicomico County Sheriff's Office Lieutenant Tim Robinson says they wanted.
"It shows just how serious of an incident this was that risked the lives of several law enforcement officers here in Wicomico County," he says. "We're very pleased with the sentence that the individual received in this case."
Pipkin did mention that Fletcher has a criminal history, but she also presented letters from friends and family standing by his side. His 3-year-old son and 15-year-old daughter were in court on Thursday, and they were clearly emotional.
For that reason, Pipkin made a motion to modify his sentence. Her hope is that Fletcher will come a long way in Prison and the judge will agree to reduce his time.
Fletcher also plead guilty with possession with intent to distribute cocaine which stemmed from a search warrant in his home.