Dover officer-involved shooting raises concerns about "fake" guns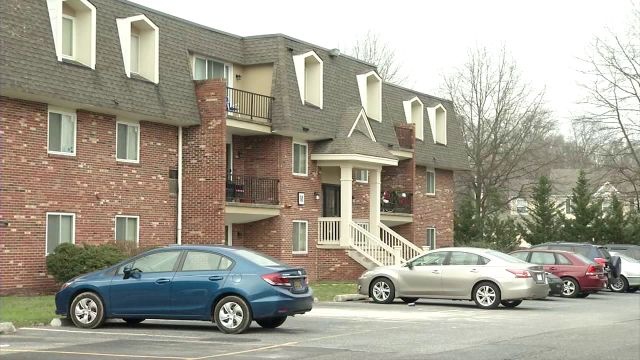 It is now up to internal investigators with the Dover Police Department, and the Delaware Attorney General's Office, to determine if the death of 52-year-old James Long was warranted.
"If it's a situation where they feel their life is in danger, obviously that warrants deadly force," says Lieutenant Jason Pires with the Dover Police Department.
According to Lieutenant Pires, that is exactly what happened on Saturday night at the Country Club Apartment Complex. Police say they responded to the "M" building after Long reportedly called a crisis center, telling them that he had a plan to commit "suicide by cop." This essentially means that Long wanted to provoke officers to shoot him.
Apparently, Dover Police had heard this threat from Long before.
"It was similar to this one, another barricade, and we were actually able to come to a peaceful resolution, which we were hoping to have the same resolution with this one."
However, this time, Lieutenant Pires says Long did not cooperate with the negotiator. After about an hour and a half, the officers reportedly broke into the apartment. Dover police wouldn't say exactly why they chose to go in, but it was at that time that Long pulled a weapon, and the two officers opened fire. Police say Long later died of his injuries.
It was not until after the incident that officers discovered Long's weapon was in fact a pellet BB gun.
Just about two weeks ago, 47 ABC spoke with Wicomico County State's Attorney Matt Maciarello about the prevalence of fake or toy guns being used during crimes. He warned it was only just a matter of time before someone would die because of this trend.
"If they display it in a manner that is either threatening to a citizen or a police officer it could definitely result in a tragedy," said Maciarello in a December 11th interview.
Just like most of the so-called toy-guns, Lieutenant Pires says it's impossible to distinguish one from the real thing in the heat of the moment.
"There's nothing we can change. If you present a gun to us, whether it's a real gun or a BB gun, we're going to take the appropriate action," he says. "It definitely is a tragic situation, but it's a situation where he dictated the outcome."
A number of questions still remain, including how mental health experts and law enforcement officers will now approach future cases like this, and whether or not it will change the way first responders react to suicide or "suicide by cop" threats.
47 ABC will investigate these issues and bring you those answers when we have them.