Day After Christmas Brings Big Lines For Retailers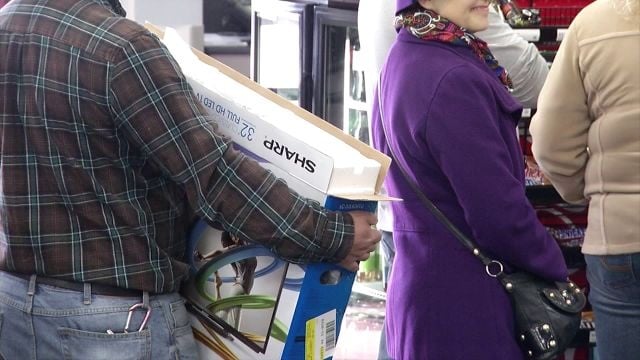 Friday proved to be another busy day of lines and big discounts. It was all fueled by gifts many didn't ask for but got anyway.
"I'm returning a scale, it's not exactly what we wanted." said Paul Rosol.
Retailers reportedly expect $65,000,000,000 worth of returns and exchanges today. This year in particular, the day after Christmas is expected to be the second busiest shopping day of the right behind "Super Saturday".
At Best Buy, some customers we spoke to were not returning gifts but they were exchanging gifts bought for others.
"We got my parents a ipad but it wasn't an ipad air so I got the wrong key case for them.  So I am returning that to get them the right one." Says Teresa Dennig.