Delmar Football Rolls Indian River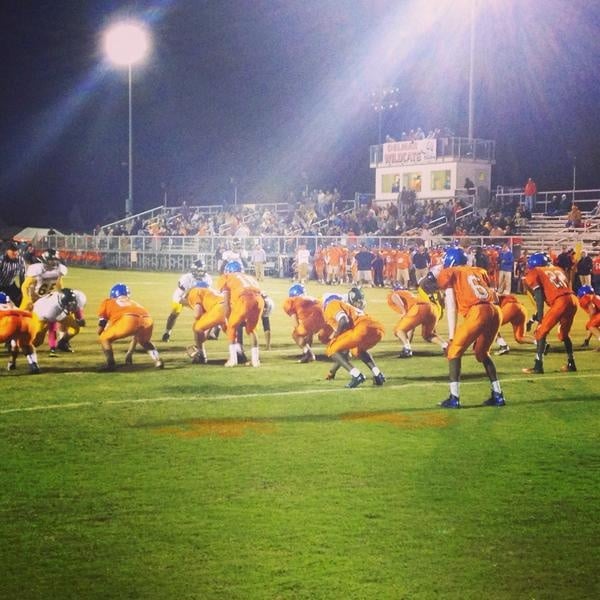 Delmar, DE – The Delmar football team ended Indian Rivers' playoff hopes Friday night after they pulled out a 42-6 win. The win improves the Wildcats to 4-5, while the loss drops Indian River to 4-5.
The Wildcats came right out and marched down the field, capping off a drive with a touchdown by Shane Leatherbury. Kavon Trader would then block an Indians punt to set up the Wildcats deep in IR territory, and they would take advantage of the short field. Brooks Parker would break a 17 yard run for the score and put the Wildcats up 14-0. Parker would then break another long run for his second score of the game and Delmar was off to the races from there. The Indians kept battling and Kiante Sturgis would help lead them on a drive in the second half all the way down to the 1 yard line, but they would get stuffed their to end it.
The Indians round out their regular season next Friday when they travel to play Sussex Central, while Delmar wraps up their season next Friday at Woodbridge.