The Brightside: DE Pastry Chef, life after a big win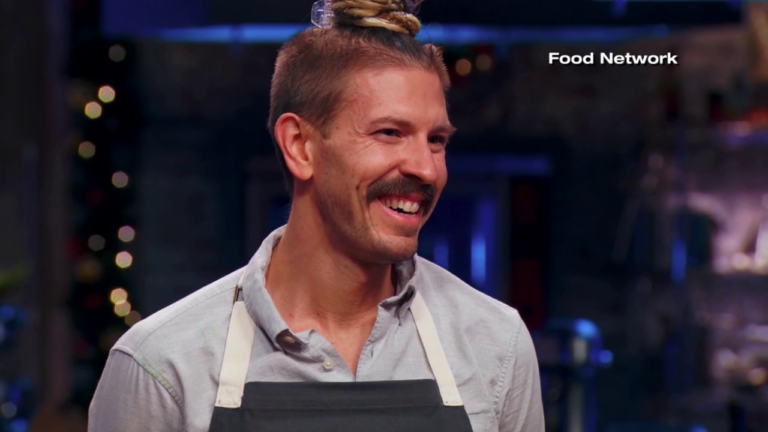 DELAWARE – A local pastry chef recently gained national attention after his appearance on a popular food network show. Now his life after the show is inspiring others to step up their game too.
"I know I'm good at what I do every day and I love my job every day but would that translate into a timed competition I had no idea," says Delaware Pastry Chef Dru Tevis who tells 47 ABC, he was once headed to film school. However, a summer job at a restaurant in Rehoboth beach launched him on a different path. "So I started doing one special at a time and by the end of the summer, I was doing the whole dessert menu and decided I was going to go to pastry school instead of film school."
Chef Dru, also known as "The King of Sweets," has worked in the restaurant industry for over a decade now. He tells us, "From a young age, I have loved the vibe of being in restaurants, I love the energy and there's nothing more thrilling than a busy Saturday night when things are crazy and the restaurants full and you're on a wait and there are so many tickets coming back."
With his experience, baking skills, perseverance, as well as support from the community and SoDel Concepts, Chef Dru headed to the big screen for the food network's holiday baking competition, finishing in the first place. He says, "Going into a situation where the most important part of the final exam for your entire life, but you have no idea what's going to be on it and it's going to be filmed and everybody is going to be watching, the panic ahead of time of being in that situation not just once, every challenge is like that." Chef Dre adds, "Even though we were all under such pressure and it was intense, the people I was with were so great and that made the whole experience."
Now with a major win under his belt, he's still trying to wrap his head around it all. "A lot of Delaware people and a lot of Rehoboth people are reaching out saying you represented us so well and we're so proud of you, that has been so neat." He adds, "The response from kids is something I never expected, I've had so many parents come and tell me, oh my son or daughter watched you they loved you and I didn't expect that at all."
Chef Dru is a king and officially a champion, so we had to ask the big question, what's next for the corporate pastry chef at SoDel Concepts? He answers, "It's been the perfect environment for me to thrive because I can bring so much to the table but they equally push me forward and give me all the resources to be at my best and do my best." Chef Dru adds, "I've built such a great team and we're all excited to keep putting out beautiful simple deserts and inspiring locals, and so many people have reached out and said you're not going anywhere right? No absolutely not, I am here to stay this is my home."
With a platform to inspire, the "King of Sweets" is hoping his win, his work, and his desserts prompt others to do the same. "It's a dream for me, that's what I love about this, that's what I love about restaurants is the collaboration element of it, I love making plated desserts and being the closing note to an incredible meal that someone just had."
47 ABC also asked Chef Dru if he would ever do this again, and while he said it was the most pressure he's ever been under in his life, the experience was something he will never forget so he's not ruling out another run at a bake-off game show.