14 new electric vehicle charging stations will be installed in Delaware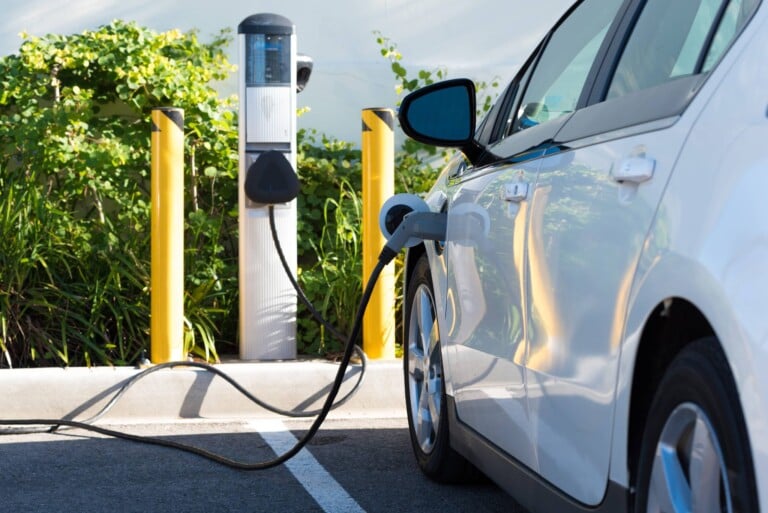 Electric vehicle drivers will have more opportunities to charge up along Delaware roadways with the installation of 14 new DC Fast Charging stations funded by the Department of Natural Resources and Environmental Control (DNREC).
Grants were awarded to several businesses and one Delaware municipality for the 14 sites. The chargers will be accessible to the public 24 hours a day and users will pay a fee for powering their vehicles.
The 14 project locations represent a variety of charging location types and manufacturers, and reflect geographic diversity across the state. The projects selected for funding will be in downtown areas, shopping centers, hotels and traditional fueling centers, and will provide both en-route charging opportunities and neighborhood charging opportunities.
"These charging stations represent the first wave of major investments in Delaware to build out a network of reliable and convenient fast electric vehicle charging stations for our residents and visitors" said Shawn M. Garvin, DNREC Secretary. "It doesn't stop here. DNREC and DelDOT are working together on an electric vehicle infrastructure plan that will guide future investments and programs to ensure a smooth transition to a cleaner, more equitable transportation system."
Transportation is the largest single source of greenhouse gas emissions in Delaware. Building out the state's charging network will accommodate the growing number of electric vehicles on the roads and is among the strategies identified in Delaware's Climate Action Plan to reduce emissions.
The funding builds upon Delaware Clean Transportation Incentive Programs, which include a suite of rebates for light-duty vehicles and Level 2 charging stations. Funding for the DC Fast Charging Stations comes from the Environmental Mitigation Trust, a negotiated settlement between Volkswagen and the federal government.
Locations where new DC Fast Charging Stations will be installed include:
New Castle County
Wawa (Claymont): 2621 Philadelphia Pike
ShopRite (Wilmington): 1600 W. Newport Pike
Shore Stop (New Castle): 906 S. Dupont Highway
Budget Inn (New Castle) 3 Memorial Drive
Candlewood Suites (Newark): 1101 S. College Avenue
Kent County
City of Milford (Milford): 200 N. Front Street
Comfort Inn Suites (Dover): 1654 N. Dupont Highway
Quality Inn (Smyrna): 190 Stadium Street
Holiday Inn Express & Suites (Harrington): 17271 S. Dupont Highway
Sussex County
Quality Inn & Suites (Georgetown): 20530 Dupont Boulevard
Comfort Inn Suites (Seaford): 23420 Sussex Highway
Arby's (Lewes): 17719 Coastal Highway
Gulf (PepUp Bethany Beach): 32919 Coastal Highway
Arby's (Millsboro): 28669 Dupont Boulevard