Jeff Hilovsky secures victory in State Rep. District 4 race in Sussex County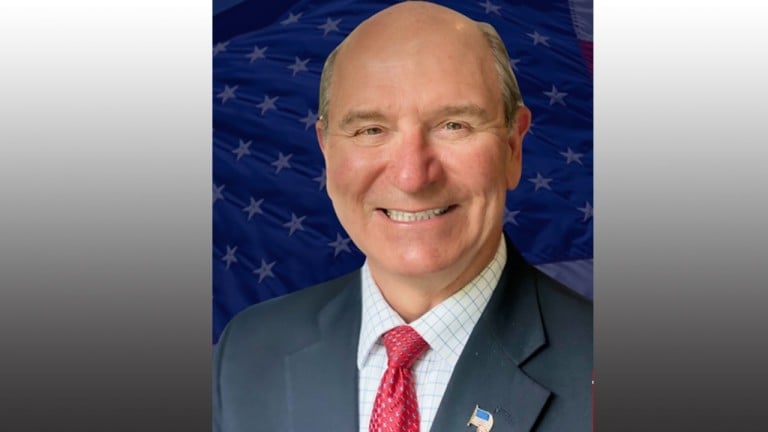 SUSSEX COUNTY, Del. – The newly formed 4th State Representative District in Delaware will have a new face headed into session next year in Republican Jeff Hilovsky who was victorious in his bid for the seat.
In what started as a close race between Hilovsky and Democratic candidate Keegan Worley, ended with Hilovsky garnering 57.33 % of the vote compared to Worley's 39.66 % followed by Independent candidate Amy Fresh's 3.01 %.
Hilovsky is a doctor and veteran whose service spans over 38 years. He is a retired Air Force Reservist who served as a wartime Medical Commander.
47 ABC's Rob Petree spoke to Hilovsky following his win where he said he was both happy and humbled by the results.
"I'm happy and humbled by this," Hilovsky stated. "Just to think that so many people selected me to help make decisions to form what happens to their life, from a government standpoint and it's just humbling to think about that."
While reflecting on his win, Hilovsky vowed to serve the people with his core-values that he campaigned on.
"They know that I will carry my core-values with me and that's integrity, service before self, and excellence at everything I do," Hilovsky said. "I will take that to Dover. They have been my core-values for years and years, ever since my Air Force days. I'm ready to go."
As an optometrist, Hilovsky co-founded the Sussex Eye Center, a four-location practice in Sussex County. He also served as an industry consultant for Vision Source. He tells us how his experience has prepared him to serve in the Delaware General Assembly.
"It's decision making, every 20 to 30 minutes, you have to find out what the problem is, diagnose the problem, suggest the solution for care, or find a pathway for the patient to get additional testing for referral," Hilovsky told our news department in an earlier interview.
Hilovsky says a top focus and priority will be public safety.
"Public safety is certainly very, very important," Hilovsky explained. "We need more police, and I think that I can be an advocate for that in funding those policemen through the county through grant-in-aid and through other funding sites."
Hilovsky will assume office this coming January.