Town of Delmar, Delaware Election Results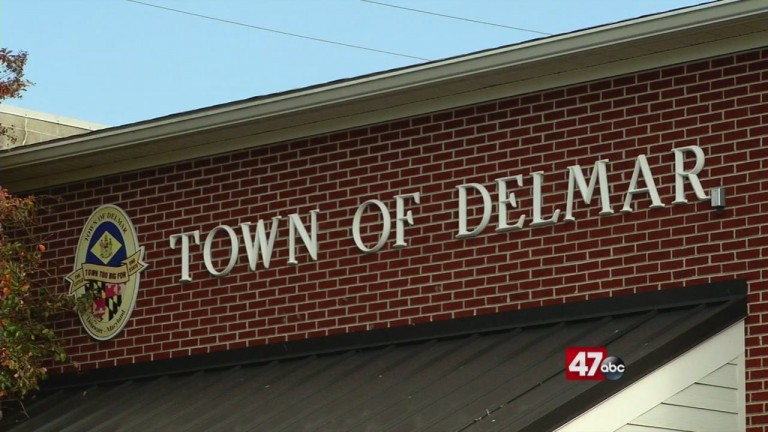 DELMAR, Del. – The Town of Delmar, Delaware held their municipal elections Monday that saw two council positions and the Mayor's seat on the ballot.
Polls closed at 7 p.m. in the town, and by 7:30 the unofficial results rolled in, showing two new council members ahead and a new Mayor. Mayoral candidate Tom Bauer is currently leading the race with 74 votes to Odell Jones Jr.'s 63 votes.
Incumbent Mayor Michael Houlihan did not run for re-election.
47 ABC got the chance to speak to Bauer Monday evening where he thanked the voters and provided a hopeful message for the people of Delmar.
"I'm gonna be transparent, my cell phone number and my email is out there, people wanna call, if they wanna write, I'll get back to them as soon as possible," Bauer told our Rob Petree. "I'm not gonna dodge issues. I just hope people come to town board meetings and let us know what they think about things."
Two council seats were also up for grabs. The race saw three candidates vying for the open positions: Mike McClure, Linda Morris, and incumbent Councilman Gregory Smith.
Unofficial results show McClure and Morris ahead with Morris garnering 99 votes, followed by McClure with 64 votes, and Smith with a total of 59 votes.
Our news department spoke to Morris after the results were released. She was thrilled by the results and felt that her message must have resonated with the voters.
"The status quo wasn't working," Morris told our Rob Petree. "Things needed to improve and there were so many issues that I was hearing about in town hall meetings, and I bring a special skill set that I think the town really needed and that was planning and management services."
These are the unofficial results released from town elections officials. The official vote will be released in the coming days.