BREAKING NEWS | Car crashes into shop in downtown Seaford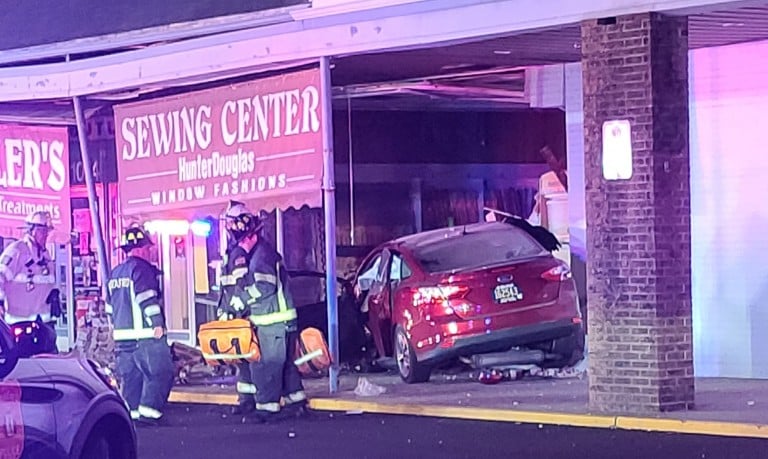 SEAFORD, Del. – Emergency officials in Downtown Seaford are currently on the scene of a shocking crash after a car appeared to have plowed into a local store.
The crash occurred late Monday evening sometime between 8 and 9 p.m. in the Nylon Capital Shopping Center in downtown Seaford where a car appeared to have driven straight into the Sewing Center establishment, located at 1022 West Stein Highway.
The following photos showing the crash were provided to 47 ABC News by Seaford resident David Baugh who was at the scene following the crash and said at least one person had to be extracted from the car.
"They must've been going fast," Baugh told our News Anchor Rob Petree. "I'm not sure how the crash happened though. When I got there the driver had been 'extracted' from the vehicle. Not sure of their condition."
47 ABC News has reached out to the Seaford Fire Department and Seaford Police Department for more information.
This is a developing story and more information will be released as it becomes available.