Today's Forecast: June 25, 2022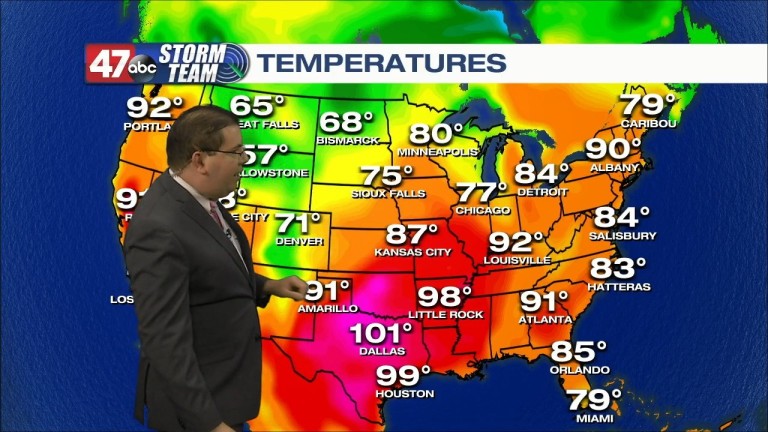 Tonight will be mostly clear and seasonable, in the low to mid 60s. Skies on Sunday will be sunny, as temperatures climb into the upper 80s. Temperatures will be milder on Sunday night in the upper 60s, under partly cloudy skies.
Skies will be mostly cloudy on Monday with showers and storms, while temperatures reach the low 80s. Tuesday will be cooler in the upper 70s, under mostly sunny skies. Wednesday will be sunny, in the low 80s.
Thursday will be warm in the upper 80s and sunny. Skies stay sunny on Friday, as highs turn hot into the low 90s. Saturday will be partly sunny with scattered storms late and temperatures around 90°.
Have a great night!
-Ulises