A look back at Tropical Storm Isaias, one year ago today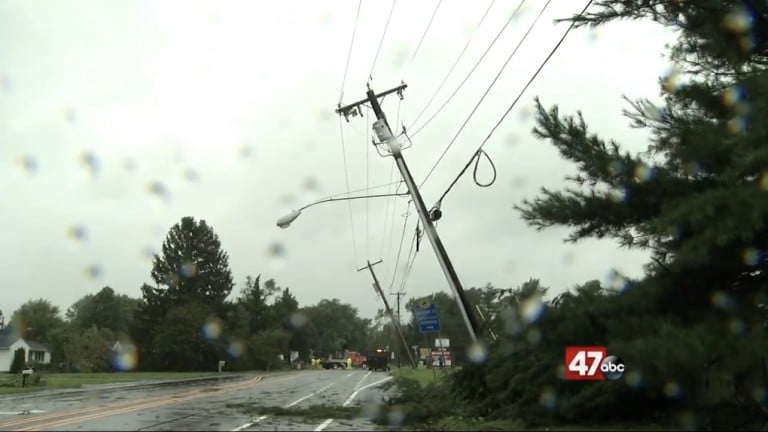 Isaias made landfall as a category one hurricane in Ocean Isle, NC around 11 pm on August 3, 2020. It was the earliest ninth named storm on record, and also the fifth named storm to make landfall in the U.S. that year, breaking the record for the earliest fifth named storm to make a U.S. landfall.
It then traveled north tearing through Delmarva as a strong tropical storm on August 4, 2020. Nine tornadoes touched down as a result of the storm, breaking records all across Delmarva.
One of those records included an EF-2 tornado that touched down in Wicomico County and another EF-2 tornado that touched down in Worcester County. The National Weather Service says that was the first time on record that Wicomico County and Worcester County had an EF-2 tornado touch down.
The other major record was an EF-2 tornado in the Dover area that was on the ground for over 35 miles, breaking a state record for the longest tracked tornado.
For more details on all the tornadoes that touched down on Delmarva, click here.