Dorchester students honored for winning poster competition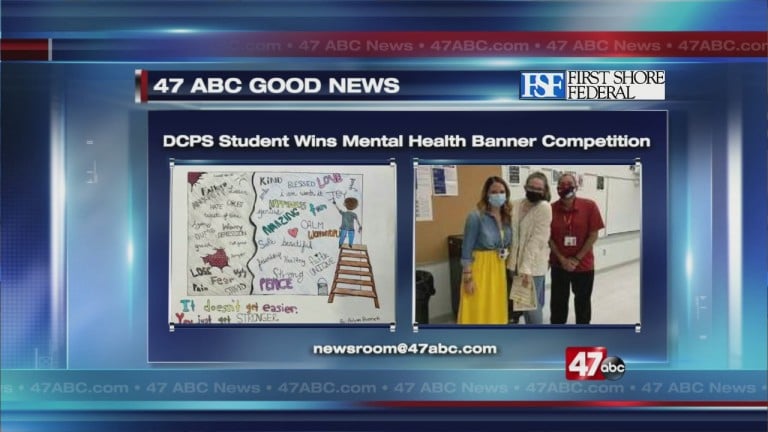 DORCHESTER CO., Md. – Multiple students in Dorchester County are being honored for winning a mental health awareness month poster competition.
DCPS announced 10th grader Avlynn Bennett was the overall people's choice award winner for her poster you see on your screen. In regard to mental health, her banner shows one side of negative thoughts like failure, pain, fear, and depression, while the other side shows an artist attempting to paint over those negative thoughts with positive ones. The positive side shows messages like amazing, peace, blessed, kind, and love.
DCPS says there were 9 other winners throughout the school system.
We want to hear your good news, just email newsroom@47abc.com.