UPDATE: Police investigating death of inmate at James T. Vaughn Correctional Center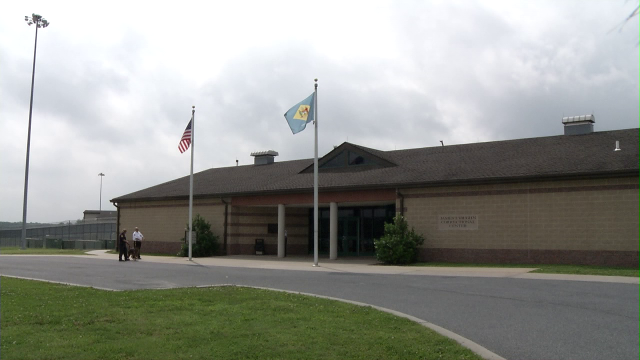 5/11 UPDATE: Delaware State Police say the death of an inmate at the James T. Vaughn Correctional Center has been ruled a homicide.
At around 8:15 a.m. Monday, troopers were called to the correctional center for a reported death of an inmate. Investigation determined that a 55-year-old inmate attacked a 69-year-old inmate with whom he shared a cell.
The 69-year-old inmate sustained an apparent stab wound and was pronounced dead at the scene. The victim's body has been turned over to the Division of Forensic Science for an autopsy. The name of the victim is being withheld pending notification of next of kin.
The 55-year-old suspect remains in custody pending charges and the execution of an arrest warrant.
———-
SMYRNA, Del. – Delaware State Police are actively conducting a death investigation involving an inmate at the James T. Vaughn Correctional Center in Smyrna.
We're told the inmate died today, May 10th. Details are limited at this time.
The victim will be turned over to the Delaware Division of Forensic Science where an autopsy will be performed to determine the cause and manner of death.
The investigation is ongoing, and further details will be released as they become available.