Historic Sharptown home saved from demolition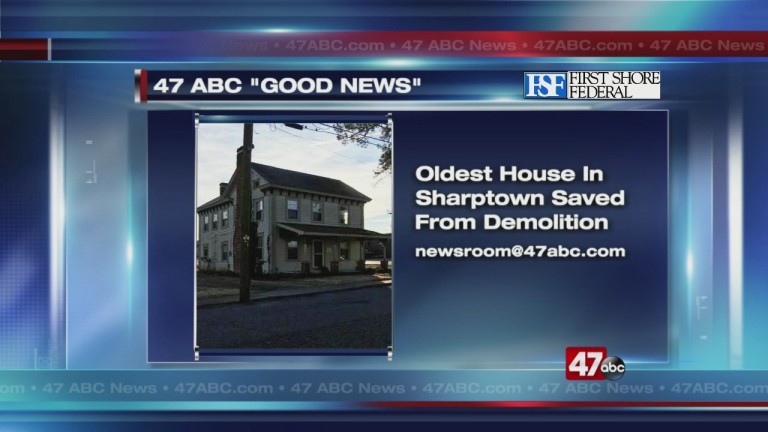 SHARPTOWN, Md. – A piece of history has been saved from being destroyed.
The home located at 309 Main Street was recently saved from demolition by the owners of Expert House Movers. We're told this historic house was purchased a few years ago by the local fire department, who intended to tear it down, but thanks to the company it was saved.
The house will now begin the process of being moved just down the street. No date yet on when it will move.
We want to hear your good news, just email newsroom@47abc.com.