TidalHealth honors nurse with Daisy Award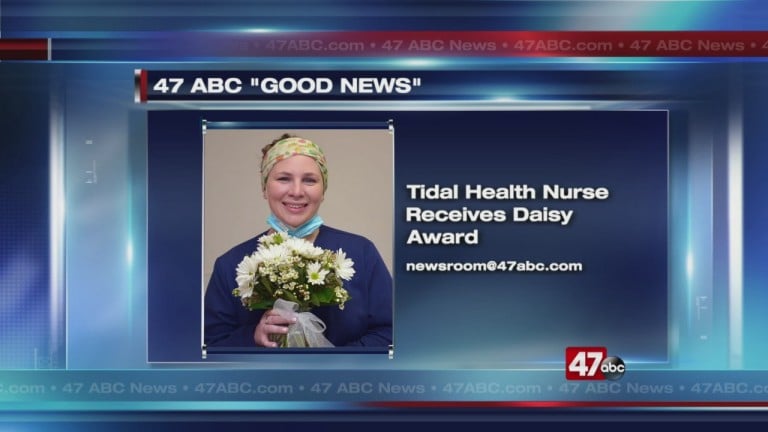 SALISBURY, Md. – TidalHealth is honoring one of their nurses for her dedication and compassion to her patients.
On Thursday, Natalie Gankiewicz was honored with the Daisy Award because of how she cared for her parents. We're told that just before Christmas, Natalie cared for an elderly patient in the last days of her life. That patient told Natalie she was tired and just wanted to be able to pass with her husband by her side, but her last wish was to be sure her family had special gifts to open on Christmas. Natalie sat with the patient and helped her so all the gifts could be ordered and delivered in time for Christmas Day.
TidalHealth says Natalie's actions will be truly remembered for years to come.
We want to hear your good news, just email newsroom@47abc.com.