Eastern Shore native featured on Times Square billboard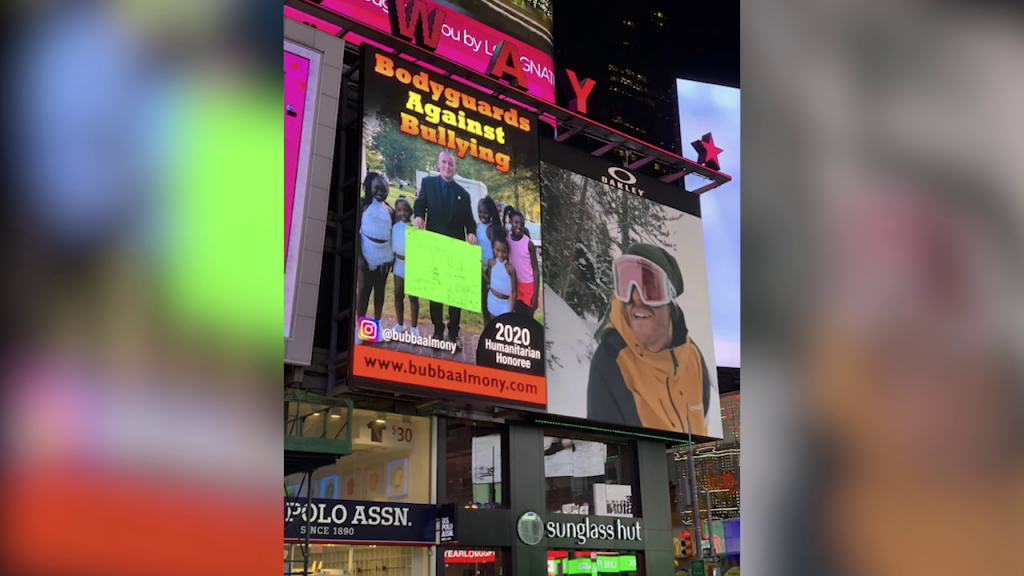 OCEAN CITY, Md. – An Eastern Shore native was recognized alongside a Berlin dance team in Times Square Thursday night.
Bubba Almony, a celebrity bodyguard from Ocean City, was featured on a billboard alongside the girls from the Berlin Heat Dance Team.
This was all a result of Almony, Chairman of Bodyguards Against Bullying, being recognized as LV Magazine's Humanitarian of the Year.
Almony received this recognition for his work in the community.
In 2020, Almony gave inspirational talks to kids (like those in the Berlin Heat Dance Team), he fed the hungry and he donated meals to first responders.
Almony said this kind of recognition inspires him to do even more in 2021.
"2021 I just want to make even greater and bigger than 2020… God made us strong in 2020 and in 2021, he prepares to make us happy. So whatever we feel we're lacking, that will be our year," he said.
Almony said he's glad the girls with the Berlin Heat Dance Team could be included on the billboard. He feels it will give them a much needed boost of confidence and motivation during the pandemic.