The Brightside: Getting to know the Founder of Shop Local Delmarva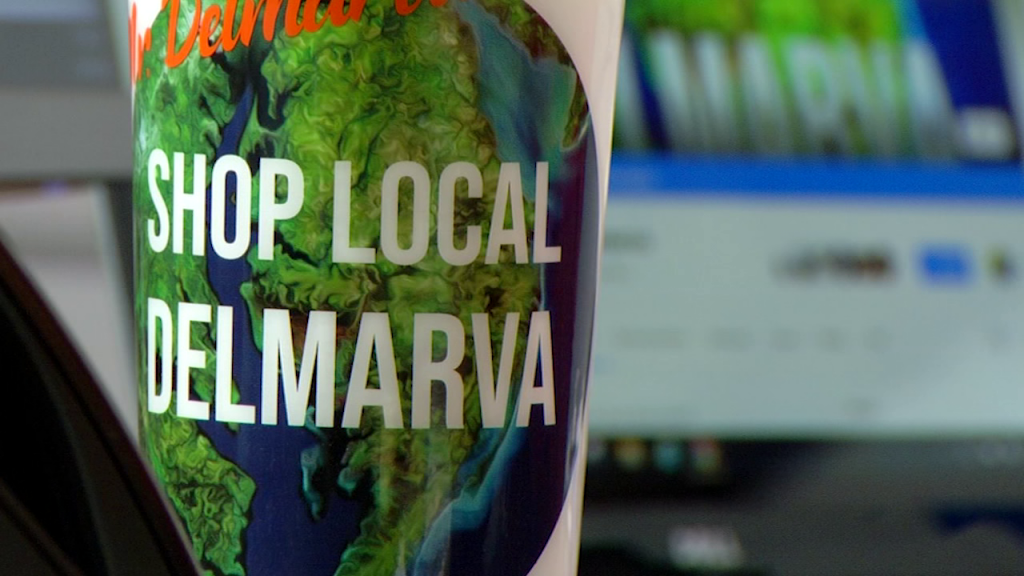 PRINCESS ANNE, Md. – A local man named David Galeone is known by thousands on the internet as Mr. Delmarva.
Galeone is the founder of a Facebook group called Shop Local Delmarva.
"There is so much opportunity to use social media for positive things," Galeone said.
Galeone created the Facebook group at the beginning of the pandemic.
"I couldn't imagine like a light switch walking in here and somebody cutting my income off and that's what happened to so many of these businesses," he said.
Here's how it works: businesses can post their menus or specials to the group and interact with customers, then people can post positive reviews of those same businesses… and every now and then, Galeone holds special giveaways. The goal of all of this is simply to encourage people to shop local.
Galeone said, "The best form of advertising is word of mouth."
Beyond that though, it's to give back to those who have been on the frontlines of the coronavirus pandemic. You see, Galeone is partnering with businesses in the Shop Local Delmarva group to pay for meals for people like nurses and police officers.
"This is our local business community. In a time where most of them aren't doing great, they are coming together to support our first responders," Galeone explained.
All of this is a labor of love, but Galeone says he doesn't mind. That's because for him, he's just happy he can make a difference. So in the years to come, you can expect to see Mr. Delmarva on social media encouraging people to shop local.
To join the Facebook group, click here and submit a request. The main rule is you have to be kind.