Local business owners hope shoppers favor them on Small Business Saturday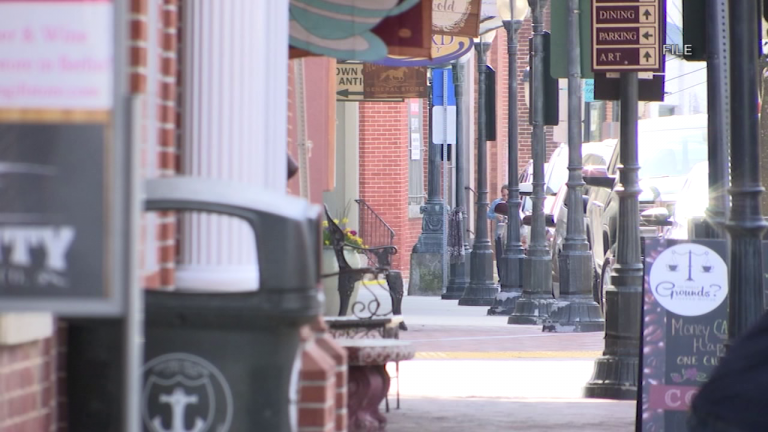 MARYLAND – While many shoppers will be spending their money on Black Friday small businesses say they're hoping to see a boost in sales this weekend for Small Business Saturday.
"This year has a whole new meaning where this will probably be a big lifeline for businesses like myself," said Robert Mulford, owner of Market Street Inn.
In Salisbury, businesses like Market Street Inn say this year they've been hit especially hard because of the coronavirus pandemic so they're in desperate need of support.
"People have got to come out and try to support us because with all these restrictions it's a lot of us are just barely going to be able to hang on," said Mulford.
The Dorchester County Chamber of Commerce president and CEO Bill Christopher tells 47ABC by spending your money on small businesses you're also supporting your local community.
"Local businesses are the ones that actually give back to the community," said Christopher.
"They're the ones that are hiring staff so they can actually spend more money in the community, so they are the economic engine that drives everything we do," said Christopher.
Some businesses we spoke to say they depend on sales during the holiday season to help them survive through the winter.
"A lot of small businesses to get from now to the spring unless we get this kind of support it's going to be a tough show to get there," said Mulford.
Overall, we're told Small Business Saturday is also a chance to boost morale for business owners and show your support.
"It's the best day out of the whole year and people just appreciate what we do," said Olga Kozhevnikova, owner of the World of Toys in Berlin.
"You can see appreciation and that's what it is," said Kozhevnikova.
Christopher says small businesses also offer unique items that you can't find at big box stores among other things.
"Especially here in Dorchester County there are lot of boutique shops that have really unique gifts that you're not going to find and you get the touch and feel of it when you buy, which is also a unique experience," said Christopher.
Click here for more information about the Market Street Inn.
Click here for more information about the Dorchester County Chamber of Commerce.