In-person learning suspended at Wicomico County Public Schools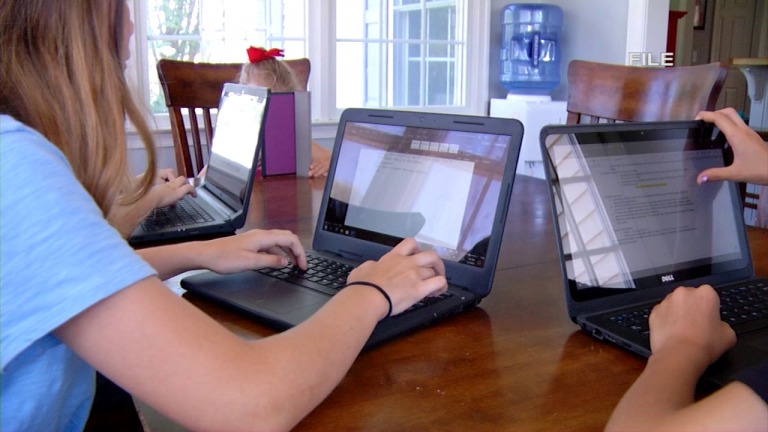 WICOMICO, Md. – Some parents in Wicomico County say they're happy schools will now return to all virtual learning following a rise in COVID-19 cases.
"I'm just glad that the school system was able to nip it in the bud and close down schools now than to prolong it and to have more adverse effects," said Natalie T. Saint-Phard. Her daughter studies at Prince Street Elementary School.
The Board unanimously approved the plan to temporarily roll back in-person hybrid learning starting at the end of the day Nov. 17 and return to all virtual learning through Dec. 18.
Other counties' public schools like Somerset and Worcester have already made the switch. In Wicomico County, they hope to return to in-person hybrid learning for students in Pre-K through 8th grade in January and high school students in February.
But as for the time being, they're asking parents to keep in touch.
"We just encourage parents to continue to communicate with teachers, to communicate with schools about what their needs are," said Wicomico County Public Schools Superintendent Dr. Donna Hanlin.
Meanwhile in Somerset County, health officials say they're also seeing a surge in cases.
"We were seeing maybe one, two, three, or four cases per day," said Sharon Lynch, public information officer at the Somerset County Health Department.
"Now we're seeing cases that are ten, that are 12, up to 20 some cases in a day," said Lynch.
Because of the increase in cases schools there returned to all virtual learning on November 9th. Now they are continuing to ask people to step up and help make sure everyone is following safety guidelines.
"If we get that Thanksgiving spike we're going to be done until after Christmas and we know we're going to get a Christmas spike and then we're into January and February and that's not what we want," said Somerset County Public Schools Superintendent Dr. John Gaddis.
Wicomico County officials also tell us teachers can continue to teach from their classrooms. They add all after-school in-person activities including band and athletics are on hold for now.