Delmarva's Weather of Thanksgiving Past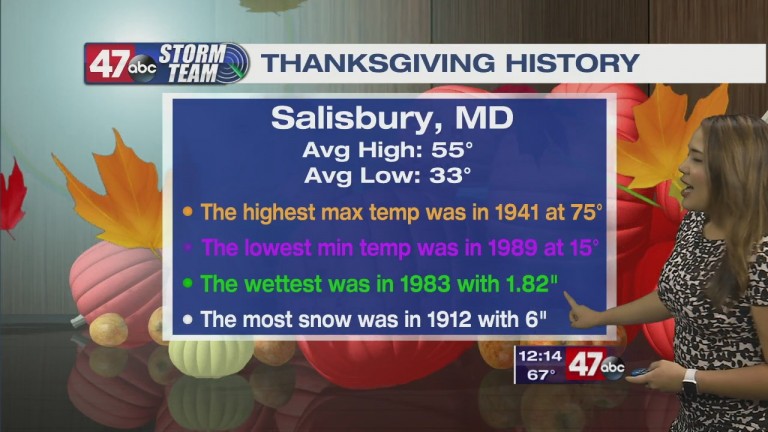 Delmarva has had some interesting Thanksgiving Day weather in the past. From rain, to snow, to record warmth, and frigid cold. Here is a look at some of the extreme weather Delmarva has experienced on Thanksgiving.
As you can see from the graphic at the very top, this year will be another mild one with highs in the 60s, which will make it the fourth above average Thanksgiving in the past six years. When you look back at precipitation, we haven't had much on Thanksgiving, at least not in the last several years. We had a trace back in 2016. Thanksgiving 2020 will be the first Thanksgiving in six years where we receive measurable precipitation.
We've had some snowy Thanksgivings too! Half a foot of snow was recorded in Salisbury on Thanksgiving Day in 1912. We also had a white Thanksgiving back in 1989. I think we're due for a white Thanksgiving soon. Just saying…