DACA recipients hopeful after Biden's projected victory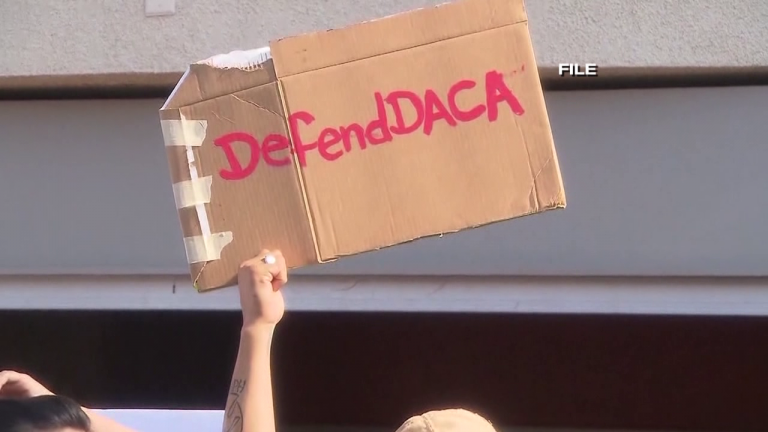 DELMARVA – Korayma Rodriguez is one of many immigrants on Delmarva who felt a moment of relief when they learned Democratic Vice President Joe Biden had won the presidential election.
"As soon as I heard like he won it was like something had lifted off my shoulders," said Rodriguez.
"It was so weird," said Rodriguez.
Rodriguez from Sussex County is just one of thousands of undocumented immigrants in the country protected from deportation by the DACA program. She says they're looking forward to new changes under the Biden administration after President Donald Trump tried to end the program.
"It was very hard because I just didn't know what to do and I didn't know like if I was going to be here within a year or not," said Rodriguez.
"It was just like so much uncertainty," said Rodriguez.
According to Salisbury University Professor Doctor Timothy Dunn the Biden administration has pledged to protect these immigrants from deportation.
"So, the Biden administration has indicated very clearly that they plan to reinstate DACA in full almost immediately," said Dunn.
Biden says Dreamers and their parents should have a pathway to citizenship. He adds he will ensure Dreamers are eligible for federal student loans and are included in his proposals to provide access to community college without debt.
But Rodriguez says she hopes that Biden will keep his promises.
"I honestly just hope that he keeps his word and that he actually gets something done and I do have faith that something will get done," said Rodriguez.
On Saturday, a New York federal judge ruled Chad Wolf was not legally serving as acting Homeland Security secretary when he signed rules limiting applications and renewals for the Deferred Action for Childhood Arrivals program making those rules are now invalid.