Trial begins for man accused of fatally shooting Darryl Merrill Jr. in 2019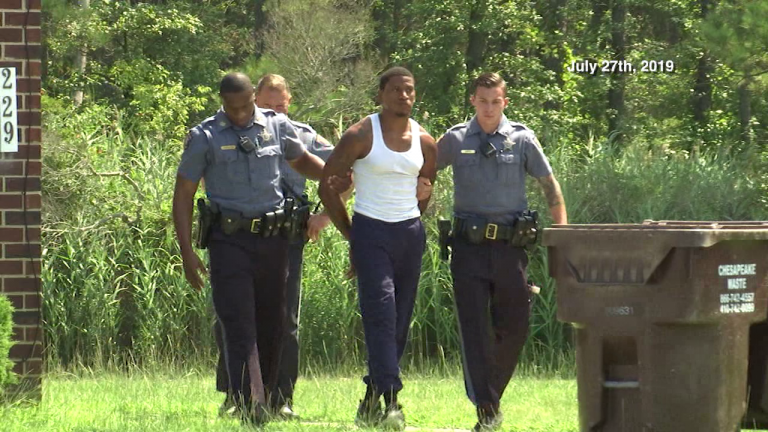 PRINCESS ANNE, Md. – Trial started Wednesday for Bobby Lee Tenner Jr. a Crisfield man accused of murder. Tenner is accused of shooting and killing 26-year-old Darryl Merrill Jr. on July 26th, 2019.
During the trial, some witnesses say things started with a verbal argument between an older woman and Tenner at Somers Cove Apartments. Although it didn't become physical they did say that there was name-calling and that the woman threw beer at him.
Tenner eventually left; however, he would return later in the day and that's when things escalated.
Witnesses say that when Tenner returned both the woman and her cousin Merrill confronted him about what had happened earlier alleging that Tenner had disrespected her.
At some point, Merrill pushed his cousin out of the way and got physical with Tenner. That's when Tenner allegedly pulled out a gun and shot him in the head.
Tenner testified that he knows he shot Merrill, but says he has no recollection of doing it or even pulling the gun out in the first place. Tenner says that the last thing he remembers is Merrill striking him and then says the next thing he remembers was seeing him on the ground.
Tenner admits he then fled the scene leaving his bike behind. His attorney adds that the shooting should be considered aggravated self-defense saying that his client Tenner never intended to kill anybody when he went to the apartments. Tenner did say on Wednesday he never planned to hurt anybody.
Closing arguments are expected to be made tomorrow.