Fire burns Seaford building to the ground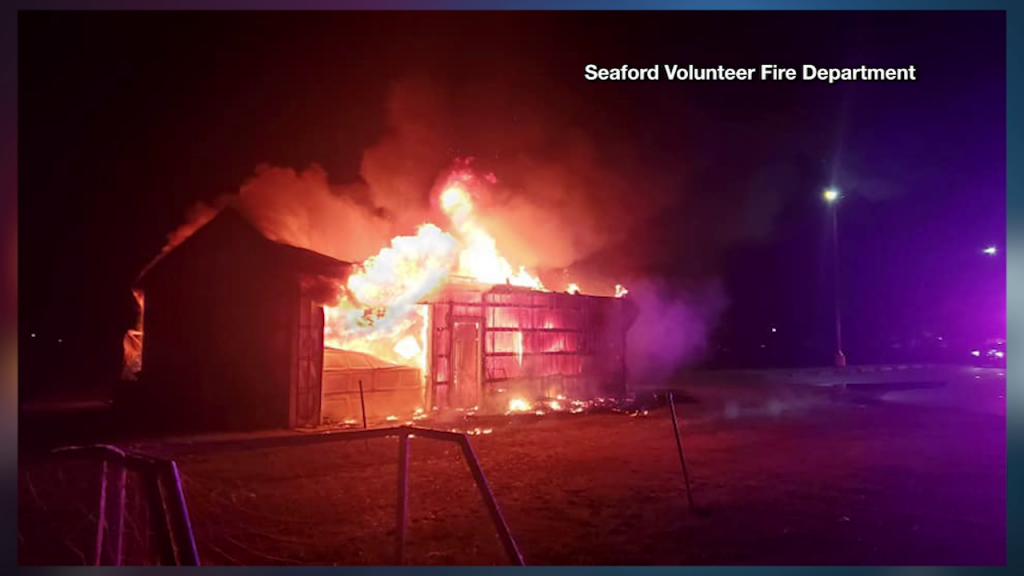 SEAFORD, Del. – Early Saturday morning, a fire broke out at a building in Seaford. It took crews about 2 hours to put it out.
The fire happened at a building on Virginia Avenue, near the Western Sussex Boys and Girls Club.
The Seaford Volunteer Fire Department says the fire was reported by FedEx workers. We're told the fire was reported at around 1:30 a.m.
The building was burned to the ground as a result of the blaze.
Luckily, no one was injured.
The cause of the fire remains under investigation.