Antares rocket launch scrubbed due to issue involving ground support equipment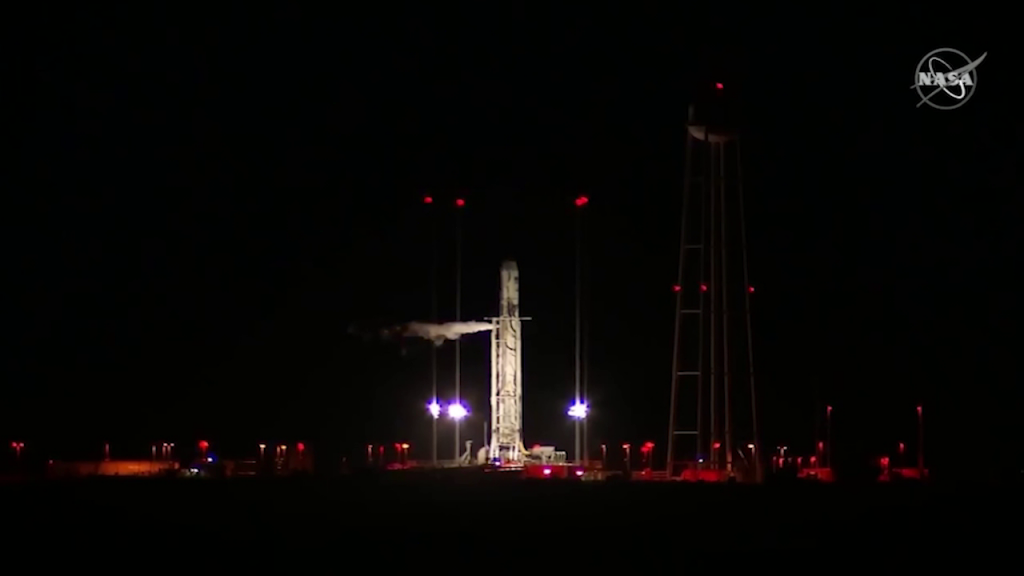 WALLOPS ISLAND, Va. – Just moments before the Antares rocket was set to lift off from Wallops Flight Facility Thursday night, the launch was scrubbed.
The rocket was supposed to lift off at 9:44 p.m. Preliminary reports suggest the launch was aborted due to an issue with a piece of ground support equipment.
This is the second time the launch has been postponed. The launch was originally scheduled to take place Tuesday, September 29th but was postponed due to weather.
The Antares rocket is loaded with nearly 8,000 pounds of research, crew supplies and hardware for the International Space Station.
The next launch attempt is set to take place Friday, October 2nd at around 9:16 p.m.