Beebe Medical Center celebrates milestones during COVID-19 pandemic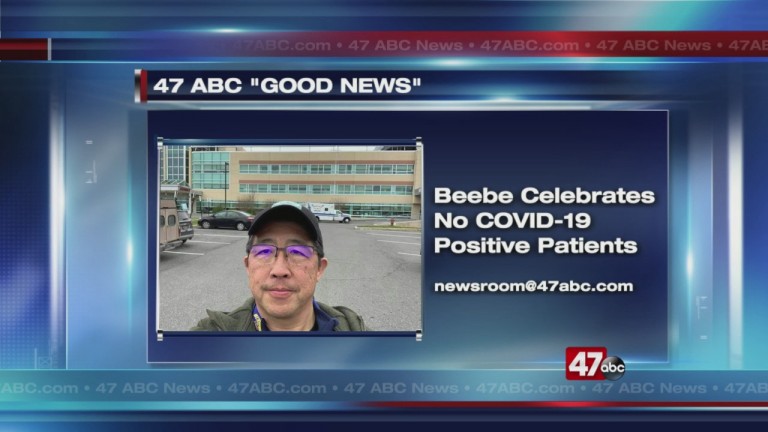 LEWES, Del. – Beebe Medical Center is celebrating how far they have come in regards to COVID-19.
On Sunday, David Tam, President of Beebe Medical Center, posted on Facebook saying that for the first time in a while, the medical center had zero COVID-19 positive patients admitted to their facility in a 24-hour period. Congratulations to Beebe and all the hard work each essential employee has done!
We want to hear your good news, just email newsroom@47abc.com.